Customers' response to the latest COVID-19 lockdown measures in England and Scotland will be key to the automotive retail sector's success in delivering click and collect car sales in the coming months.
That is the verdict of industry leaders who spoke to AM this morning in the wake of Prime Minister Boris Johnson's announcement, last night (January 4), that England would be following Scotland into a period of renewed COVID-19 lockdown.
While the sector is far more resilient than it was in March last year – with leaner operations and increased online sales provision – consumer confidence and a strong 'stay at home' message remain among the major hurdles to be overcome.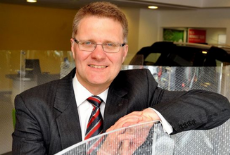 Robert Forrester, the chief executive of Vertu Motors, said: "Without a doubt we will be forced to return some of our staff to furlough. We will have to match our resources to market demand.
"There is, once again, a clear 'stay at home' message in place now and another real handicap we have is the inability to conduct test drives. For those people that won't buy a car without a test drive that remains a huge hurdle to overcome.
"The reaction of customers to the lockdown, and the advice that they aren't to travel, will be key to our businesses in the coming weeks."
Government's guidance states that individuals must not leave home without a "reasonable excuse" to do so. Reasonable excuses include work (where this cannot be done from home), essential activities such as shopping or exercise.
Daksh Gupta, the chief executive of Marshall Motor Holdings, said: "Timing is an issue right now. We really needed more time to see what January demand was going to be like. Right now we're not going to panic. We know the furlough scheme is there if we need it."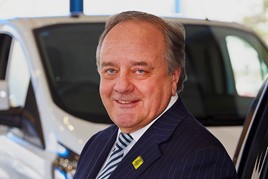 Trustford chairman and chief executive, Stuart Foulds, said that he expected to return staff to furlough following the announcement of a further lockdown and fears how long the situation will go on for. He said: "Logistically I understand that it's likely to take to the end of this year to get the population immunised. I very much doubt we're going to return to normal trading conditions at the end of Q1."
Better placed businesses
With Government acting to support businesses once more and the sector already geared to deliver the click and collect sales service allowed under the renewed lockdown rules, however, most retailers feel they are well-placed to deliver all the sales they possibly can.
Chancellor of the Exchequer Rishi Sunak, who extended the coronavirus job retention scheme (CJRS) to March 31 back in November, this morning announced a further £4.6bn package of support for businesses.
It included grants for closed retail, hospitality and leisure businesses of up to £9,000 per property, plus business rates relief and the furlough scheme have now been extended until the end of April.
Shaun Foweather, the managing director of Thorne-based AM100 car retail group Stoneacre, said that he remained "buoyant" about his business's prospects.
He said: "It's not ideal, but we coped very well in November, so we're reverting to that way of operating once again.
"We aren't where we were at the start of the first lockdown. We know what we can do and I know that the attitude of our staff is to get on with securing those click and collect sales."
Foweather said that most of Stoneacre's retail portfolio had been operating under Tier 4 restrictions in recent weeks and the effect of the new lockdown was to ramp-up their contactless sales efforts at the remaining 23 sites.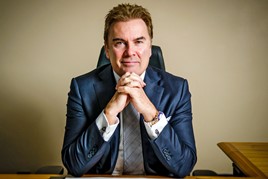 Foweather added: "The people I feel sorry for in all this are the likes of Cazoo and cinch. They entered the market hoping to disrupt things and it has been COVID that's done that. Now every dealership in the country has the ability to sell online and deliver via click and collect."
Gupta said that he was aware not all of the sector's leaders would share his positive outlook, but revealed that he saw the COVID-19 vaccines as "the light at the end of the tunnel".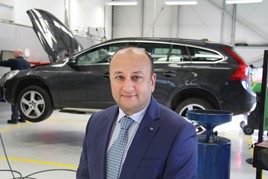 "If this lockdown continues to the end of March, as it could well do, then we will have been under restrictions for 12 months and I'd say to the sector that we have successfully weathered 75% of that already," he said.
"Our aftersales businesses – the most profitable part of our operations – remain open and we can continue to sell cars wherever possible.
"There is an issue of consistency and the stop start of all this on people's mental wellbeing, however. It is tough, but we have looked after our colleagues well so far and we will continue to do so."
Plate change threat
Forrester said that the prospect of the new lockdown measures running into the key March 'plate change period meant that retailers would have to come up with strategies to retain volumes now.
"The industry's going to have to get its head round the issue of new cars in March and building order banks is going to be a priority despite the new restrictions," he said.
Foulds agreed. He said: "Clearly the end of Q1 will bring the usual 'plate change pressures and there will be a number of people reaching the end of finance agreements to deal with, as there is every year.
"Our teams at TrustFord will be working very hard on our databases in the weeks ahead to make sure that we are able to fulfil as many sales as possible."
He added: "Following the experiences of the past 10 months we're more match fit than we ever were."