Snows Motor Group emerged from Reputation's 2021 Auto Report to secure top place in the rankings of UK car retailers by online reputation – with Hyundai the leading car manufacturer.
As AM prepares to host its 'General Managers Guide to… Building Your Dealership's Reputation' webinar – in partnership with the consumer experience, feedback and reviews specialist – the Southampton-based AM100 retail group proved its prowess in maintaining a strong reputation with its customers.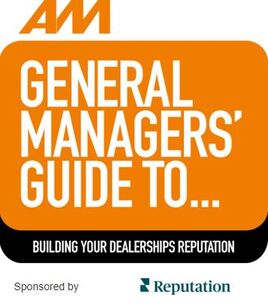 Each year Reputation correlates data related to a wide range of customer service metrics including online review ratings, search impressions, social engagement and review responses to assign a 'Reputation Score' for automotive retailers and brands out of 1,000.
The 2021 Automotive Reputation Report analysed five million customer-generated ratings and reviews in 2021.
It found that 41% of car retail customers read at least five reviews before visiting a dealership and 64% said they would travel more than 20 miles to a top-rated dealership.
Snows - profiled by AM last year - topped this year's dealer group results with a score of 751, finishing ahead of Vantage (746), RRG (722), JCT600 (711) and Listers (699) in a 35-strong line-up of franchised retail groups.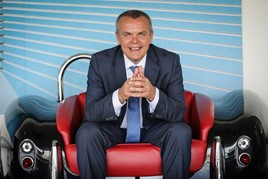 The group also made the biggest improvement of any retailer – rising from 26th place in 2020 to number one this year – as Vantage and RRG Group also performed well, remaining in the top three for the second year in a row.
Hyundai topped the OEM rankings for the UK with a score of 715, placing it ahead of Kia (686), Toyota (671), Renault (660) and Lexus (658).
Alfa Romeo attracted the lowest Reputation score, at 498.
Reputation's data showed that while Hyundai had attracted the highest sentiment score (83%), Audi had the highest visibility score (65%) and Toyota had the highest engagement score (94%).
Renault made the biggest improvement with an increase of 106 points helping it to rise from last year's 22nd place to fourth this time around.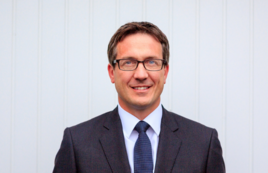 Hyundai Motor UK managing director, Ashley Andrew, said: "We are delighted to see the Hyundai brand performing so strongly in the 2021 Automotive Reputation Report, demonstrating the hard work of our dealers in delivering a class leading customer experience.
"Hyundai dealers recognise the role that online review presence can play in driving positive customer experience and we continue to focus on delivering the best experience across our network."
Commenting on Renault's improvement in the Reputation Auto Report, Groupe Renault UK's head of customer experience and quality, Verity Mercer, said: "We are delighted to have achieved the biggest growth of any other automotive brand in the last 12 months.
"This is testament to the great work carried out by the team within Renault UK Customer Experience combined with the fantastic levels of engagement seen throughout our dealer network. Our retailers have quickly recognised the role that online review presence and good listings management can play in driving positive customer experience.
"E-reputation management will continue to be a core element in our customer excellence plans for Renault, Dacia and Alpine brands in 2022."
To read the full Reputation Auto Report, click here.
At 2pm tomorrow (October 19) car retailers will be able to hear how reputation is proving "the difference between success and failure" during a period being rocked by vehicle supply shortages in a market buoyed by strong consumer demand.
Waylands Automotive head of sales, Dominic Gouldsborough, Luscombe Motors managing director Robin Luscombe, Roadside Garages director David Boyd and IMDA founding member Cheshire Cars owner David Bilsborough will deliver insights on how best to develop and maintain strong relationships in our latest General Managers Guide webinar.
Reputation's automotive director EMEA, Andy Wand, will also be on hand to deliver advice in the free, 45-minute webinar, hosted by AM news and features editor, Tom Sharpe.
"Reputation is absolutely everything," independent retailer Bilsborough told AM. "Right now, it could be the difference between success and failure."
Register now for AM's 'General Managers Guide to… Building Your Dealership's Reputation' webinar the by clicking here.