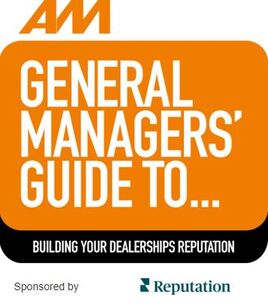 Reputation is proving "the difference between success and failure" for car retailers navigating a period rocked by vehicle supply shortages in a market buoyed by strong consumer demand.
As new car dealers look to manage customer expectations for new car delivery dates prolonged by the global shortage of semiconductors and other components and used car retailers rely on their trusted status to keep their forecourts stocked, AM will explore the role of reputation in operational success in its latest webinar.
At 2pm next Tuesday (October 19) we will be joined by Waylands Automotive head of sales, Dominic Gouldsborough, Luscombe Motors managing director Robin Luscombe, Roadside Garages director David Boyd and IMDA founding member Cheshire Cars owner David Bilsborough to deliver insights on how best to develop and maintain strong relationships.
Reputation's automotive director EMEA, Andy Wand, will also be on hand to deliver advice in the free, 45-minute General Managers' Guide to Building your Dealership's Reputation webinar, hosted by AM news and features editor, Tom Sharpe.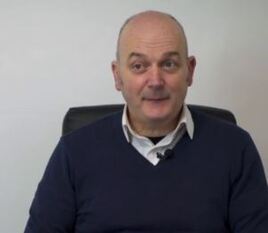 "Reputation is absolutely everything," independent retailer Bilsborough told AM. "Right now, it could be the difference between success and failure.
"In terms of sales, return business and recommendation is absolutely key but right now – with so many people struggling to get hold of stock for their forecourts – those relationships that you have built and retained over years are really paying dividends.
"My stocking sources are 90% private and it's the kind of stock that you cannot buy for an auction right now. Business is booming and margins are unbelievable and, in my business, that's down to reputation and relationships."
Waylands has built a strong reputation with its customers in a staggeringly short time.
The Volvo, Kia and MG franchisee was founded by chief executive, John O'Hanlon in 2017 yet claimed the AM Awards' 'Best Dealer Group (up to 10 sites) accolade for a second consecutive year in 2021.
Judges noted that he group has "a genuine focus on family, respect and values".
Family-owned Kia dealership Roadside Garages already has proven engagement with its workforce as a former winner of AM's Best Dealerships to Work For campaign.
As does Luscombe Motors, where business owner Robin Luscombe has personal experience of establishing a business's reputation and profile.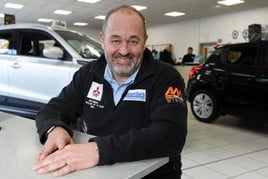 In a dealer profile interview with AM, Luscombe said that when he started his business in 2010, Luscombe had little cash to invest in marketing and "just sat down at a computer and messed around".
The result was a strong social media presence at a time when other retailers may have been focusing on more traditional marketing channels.
Luscombe remains active on Twitter and LinkedIn, extending the use of CitNow video for aftersales customers into YouTube clips, which he presents from the showroom, and customer testimonials, which take centre-stage on a website developed by MTC.
Reviews on Google and Auto Trader also help drive custom to the business.
"It's remarkable the number of referrals we attract. It's a huge part of our business," said Luscombe.
"For us, it's fairly simple. We treat people in the best way we can and if something goes wrong we deal with it."
To join AM's webinar, register via the webinar link at the top of the homepage, or click here.
AM's full series of 'General Managers Guide to...' webinars are also available to view on demand.