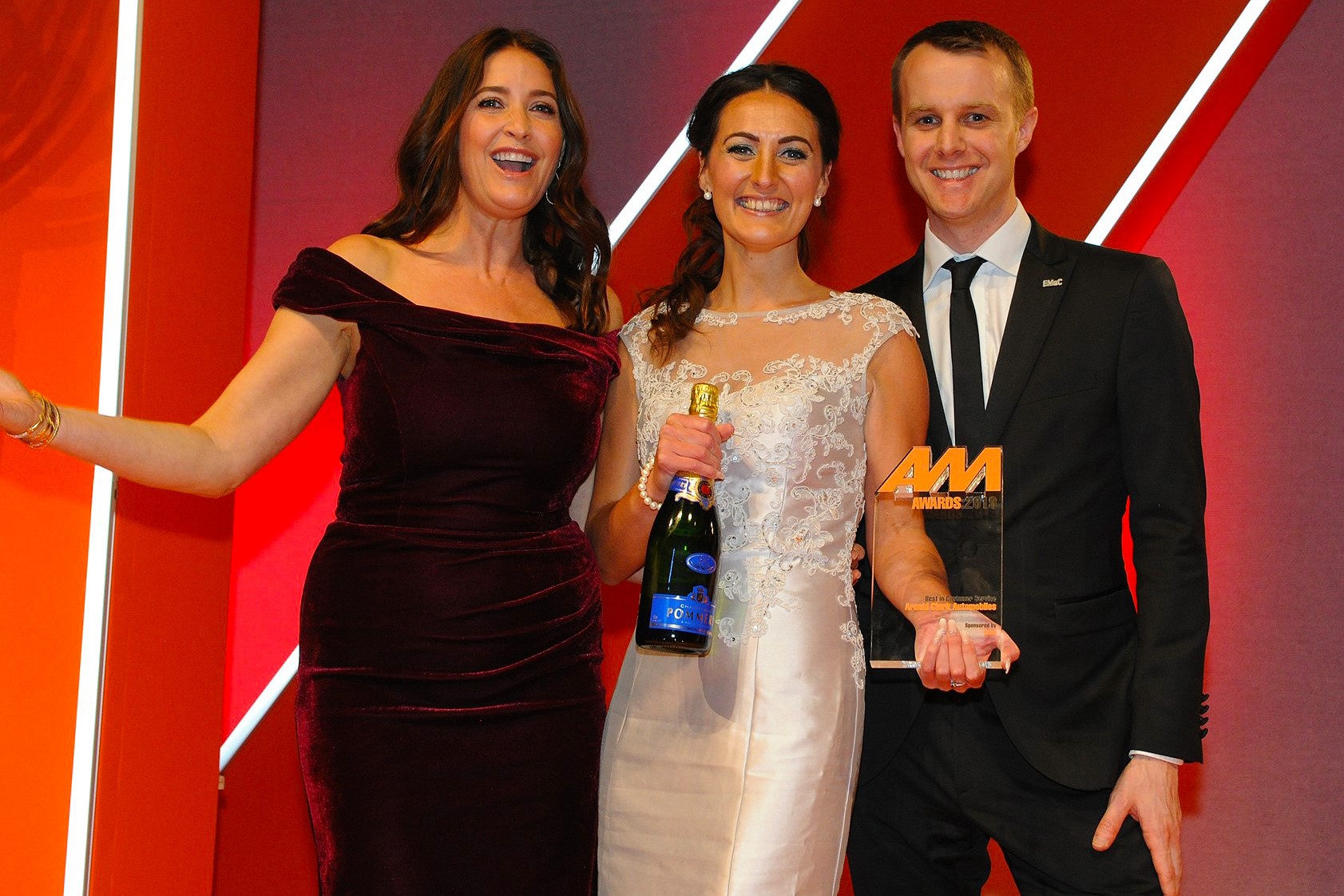 In keeping with its mission statement 'to offer genuine value for money and customer service of the highest level', Arnold Clark launched an internal customer service initiative, Think Customer, in 2014.
It created a dedicated team to promote the ethos of Think Customer and create a customer-centric culture, while guiding the organisation on how to achieve strategic goals.
Branches and departments across the company formed Think Customer working groups, which meet monthly to act upon feedback from customer satisfaction index (CSI) surveys, direct complaints and social media. Responses to CSI surveys have risen from an initial 35,000 in 2010 to about 350,000 in 2017.
The groups also have access to funds from a 'goodwill pot', with no direct cost to their branch, for anything they feel will genuinely improve the customer experience, and a 'hub' where employees can share best practice and suggestions.
Since the introduction of Think Customer, the number of complaints to Arnold Clark has fallen 15% year-on-year, while customer retention has increased.
The group has a TrustPilot score of 9.3, based on more than 37,000 customer reviews, and it believes this is the highest score of any UK-based large dealer group.
The strategy has been referred to as the "DNA of the organisation from the boardroom to the showroom" and employees have embodied the ethos of the initiative, with more than 12,500 recognised as Think Customer ambassadors.
Highly commended: Westcars of Tiverton
Finalists: BuyaCar.co.uk; Cartime; M&A Coachworks; MB Motors Ballymena; Motonet.com
Award sponsored by EMaC