Grenson Motor Co has taken on MG Motor UK franchise in Crewe.
Its new showroom opened earlier this month, adding to its 40-year history.
Sean Pattinson, sales director at Grenson Motor, said: "Although we had no previous history with MG, we had been keenly watching its impressive sales growth over the past few years and it was clear that the brand had a great future ahead of it.
"We have also found that excellent value for money is particularly important to our customers, and that's exactly what MG's product portfolio provides.
"With both of those factors in mind, choosing to partner with MG was a no-brainer."
MG has recently unveiled its detailed EV standards across its national dealership network, and the staff at Grenson Motor Co. are fully trained to comply with the requirements.
The dealership has two charging points, where customers can learn more about the different charging solutions and their capabilities.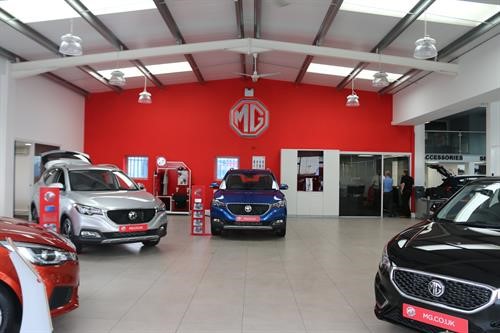 In addition, all technicians have undergone full electric vehicle training, allowing them to carry out any servicing and maintenance on the incoming ZS EV, which goes on sale on next week (September 1)
The ZS SUV and MG3 hatchback are available, offering a 7-year warranty and finance packages for customers.
Giles Rayner, network development manager at MG Motor UK, said: "We're excited to add Grenson Motor, to our extensive network of dealerships across the country, bringing customers closer to a product portfolio that bears the mantra of 'excellent value for money.
"While the ZS and MG3 continue to draw customers through the door to Grenson Motor, we know that the dealership can't wait to show off the exciting new ZS EV as soon as it hits the showroom floor."
Grenson also represents Kia, Citroen, Suzuki and Mitsubishi in Crewe.