The EU has set a target of banning the sale of new petrol and diesel cars by 2035 as the UK Government laid out its plan to achieve net zero CO2 emissions across all modes of transport.
In its long-awaited transport decarbonisation plan, Government Ministers are proposing a 2035 end date for the sale of new internal combustion engine (ICE) vehicles weighing from 3.5 to 26 tonnes and 2040 for vehicles weighing more than 26 tonnes.
The target follows on from its plan to end the sale of new petrol and diesel cars and vans by 2030, with hybrids banned from 2035.
Government's decarbonisation plan came as the European Comission brought forward its own ban on the sale of petrol and diesel cars as part of its Fit for 55 decarbonisation pan.
But the UK's new plan also sets out measures to improve public transport, creating a net zero rail network by 2050, ensuring net zero domestic aviation emissions by 2040 and leading the transition to green shipping.
Transport secretary Grant Shapps said: "Transport is not just how you get around. It is something that fundamentally shapes our towns, cities and countryside, our living standards and our health. It can shape all those things for good or for bad.
"Decarbonisation is not just some technocratic process. It's about how we make sure that transport shapes quality of life and the economy in ways that are good.
"It's not about stopping people doing things: it's about doing the same things differently. We will still fly on holiday, but in more efficient aircraft, using sustainable fuel. We will still drive, but increasingly in zero emission cars.
"The Transport decarbonisation plan is just the start – we will need continued efforts and collaboration to deliver its ambitious commitments, which will ultimately create sustainable economic growth through healthier communities as we build back greener."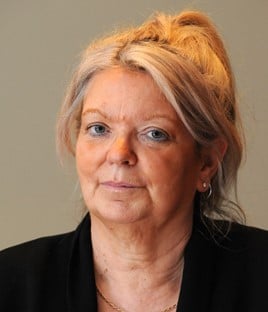 Responding to Government's announcement, National Franchised Dealers Association (NFDA) chief executive, Sue Robinson, said: "It is encouraging to see that the Government has published its Transport Decarbonisation Plan providing further details on how it aims to 'decarbonise all modes of domestic transport by 2050'.
"Franchised vehicle dealers have been making significant investments both improving their infrastructure and adapting processes to meet the fast-growing consumer demand for electrified vehicles and embrace the transition to zero emission transportation.
"Retailers will continue to play a crucial role during this transition enabling their customers to switch to greener vehicles by informing them about all the benefits of owning an EV.
"However, it is imperative that motorists are supported through a range of incentives to ensure that they do not hold on to their old vehicles. In particular, we must ensure improvements to the current infrastructure are adequate and representative of geographical differences."
In Brussels, the European Commission has proposed legislation that would require countries to install public charging points no more than 60 km (37.3 miles) apart on major roads by 2025 in a bid to boost EV adoption as part of its Fit for 55 plan.
The new plan, also announced yesterday (July 15) is proposing a reduction to zero of CO2 emissions from new cars sold in the bloc by 2035 as it seeks a 55% reduction of CO2 emissions by 2030 compared with 2021 levels.
The target accelerates the previous plan, which targeted a 37.5% reduction by the end of the decade.
The wider Fit for 55 plans will also aim to reduce net greenhouse gas emissions by 55% from 1990 levels by 2030 in a step toward "net zero" emissions by 2050.
Passenger cars account for about 12% of total EU CO2 emissions, so curbing that output will be key to achieving the bloc's overall climate goals.