Car retailers can learn innovative new ways to connect and market to drivers that are on the road as part of a specialist digital session at next month's AM Live at the NEC on November 11.
Ruairidh Roberts, Waze UK country manager and Ulyana Guseva, Waze UK auto industry manager will lead a presentation that will explore how the business is already working with dealer groups and car manufacturers to intelligently target car buyers to drive footfall to showrooms, increase customers' familiarity with brands, promotions and locations.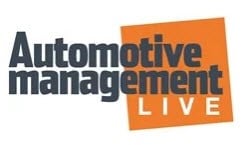 Waze, a subsidiary of Google, is a community-driven GPS navigation app that has approximately four million monthly active users in the UK.
It provides turn-by-turn navigation information, as well as user-submitted travel times and route details either through a mounted smartphone in a vehicle's cabin, or through compatibility with those linking the app through services like Android Auto and Apple Carplay.
Guseva said: "Dealerships can highlight showroom locations and increase brand awareness through Pins on the map, they can also use geo-targeted takeover ads served to drivers safely at a standstill at specific times of the day giving drivers a reason to visit."
She explained that Waze is exploring other ways dealer groups and OEMs can communicate with drivers, including help with mythbusting on areas like electric vehicle range anxiety.
Guseva added: "This might be in the form of highlighting on how far they can drive on a journey they are planning and the fact this could be completed within the range of the latest electric vehicle products."
Connecting with drivers on the road is designed in a way that means drivers can parse information about a dealer group or location at a glance, without needing to physically interact with the app, or impacting their ability to continue following navigation.
Waze's session is just one of the 12 presentations across the packed schedule on the day across three theatre areas, including Operational Excellence, Digital and Inspiration.
The agenda for AM Live is available to view online and for more information and to book your free place visit automotivemanagementlive.co.uk.