The link between customer feedback and how this can drive loyalty will be explored in depth as part of Reputation's Operational Excellence session at AM Live tomorrow.
With just a day to go until the doors open to the car retail expo at Birmingham NEC there is still chance to register for free attendence to the event which features a packed agenda of industry speakers.
Andy Wand, Reputation's EMEA director of automotive, will share his thoughts from his 30-year career in the sector on why customer loyalty matters more than ever and how, in an increasingly digital world, retailers and brands can optimise their online presence to both drive loyalty, and increase sales.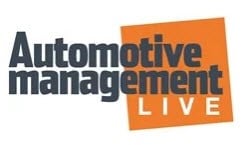 Wand told AM: "It's important to understand that the shape of the engagement has changed.
"Customers are more brand agnostic now and the way customers make decisions about a brand has changed.
"The customer journey is no longer binary and linear. If you're going through a customer journey with one brand and the customer meets an obstacle, they will go elsewhere to an easier process."
Wand said whereas previously customers may have compared the experience they have online from car manufacturer to car manufacturer or dealer to dealer, their expectation is now compared directly with the best on the internet, like Amazon or Apple.
Wand's presentation will discuss how customer feedback has changed and how businesses need to have an overall picture including customer reviews and surveys to take action.
He said retailers need to be able to catch bad experiences earlier to help engage with customers before they're left on the backfoot after a "bad review" is posted online.
Wand, who recently shared advice on developing an online reputation as a panellist on AM's General Managers' Guide to building your dealership's reputation webinar, added: "This will not be death by PowerPoint. I want to have some open discussions with delegates in the audience to make them aware of how the dynamics of the market have changed.
"The session is a microcosm of what will be at the show. AM Live can act as a refresher to come and share ideas and learn something new.
"I want people to be able to walk away from the session with tips they can implement within their business the very next day."
Reputation's session is just one of the 12 presentations across the packed schedule on the day across three theatre areas, including Operational Excellence, Digital and Inspiration.
The agenda for AM Live is available to view online and for more information and to book your free place visit automotivemanagementlive.co.uk.