Car retailers must 'constantly turn the dials' of their marketing strategy to avoid being over-reliant on a single provider, maximise conversion and minimise cost-per-sale, the AM News Show has been told.
Ian Godbold, marketing director at Cambria Automobiles, joined Hendy Group head of marketing Vicky Hart as the pair shared insight into how they fine-tuned their car retail businesses' exposure to car buying consumers amid an accelerated shift to online retail, the impact of disruptors including Cazoo and cinch and the escalating cost of living crisis.
Attribution and return on investment emerged as key priorities for the AM100 car retail groups' marketing departments during the discussion with AM editor Tim Rose and news and features editor Tom Sharpe.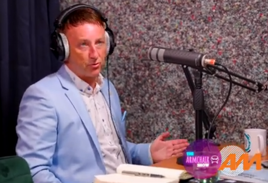 Godbold said that advances in the way car retailers and manufacturers reach-out to consumers mean have made the sector less reliant on classified platforms. He said: "If you just sat there and looked at it and said where was my last click you'd only ever be on Auto Trader and that's not the way it works you need that marketing mix and know your marketing mix is effective and almost turning those dials constantly to get conversion up and cost per lead and cost per sale down."
Hart said: "I think as our approaches to marketing become more sophisticated the last click attribution model no longer works. What we have to acknowledge is that every one of the channels that we use as part of our marketing strategy has its place in the funnel and we need to then dial our marketing budgets to recognise where our conversions are coming from and how much value we place on driving consumers into that funnel at various stages."
In the latest 30-minute AM News Show podcast Godbold and Hart also reflected on the impact of COVID-19 and the car retail sector's online disruptors in recent years.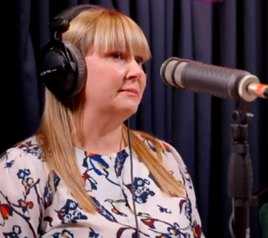 Hart said: "I think as we'd probably all acknowledge the pandemic accelerated all that we do on one and as an industry, as a business, we rose to the challenge. We reflected on how we do business, our processes, and actually stated to put digital first.
"We've proved how agile we can be."
Godbold said that the entry of the likes of Cazoo and cinch into the market had proved "good for the market". He said: "It has accelerated the business and competitors and it's great now. You have a full omnichannel strategy now with direct and offline so it's a changing place and getting faster."
Earlier this week AM published its other recent AM News Show podcast episode, featuring Arbury Motor Group managing director Ben and IMDA co-founder and Specialist Cars owner Umesh Samani.
In that episode Archer concluded that franchised car retail needs to find a new "middle ground" to retain profitability and high levels of customer service when the vehicle supply crisis finally ends.
Produced in association with Armchair Marketing, the AM News Show is available via Youtube now, with a back catalogue of episodes accessible via AM Online here.