Lynk & Co has launched its new 01 hybrid SUV in Europe as part of a €500-a-month car mobility "membership" service… But it won't be coming to the UK in 2020.
In a virtual reveal event this morning the Geely-owned brand, which has a European base in Gothenburg alongside sister companies Volvo and Polestar, revealed that its hybrid and plug-in hybrid 01 would be made available through a "membership" process completed online or in-person at one of its "club locations".
However, the service will not be coming to the UK this year, as initially expected.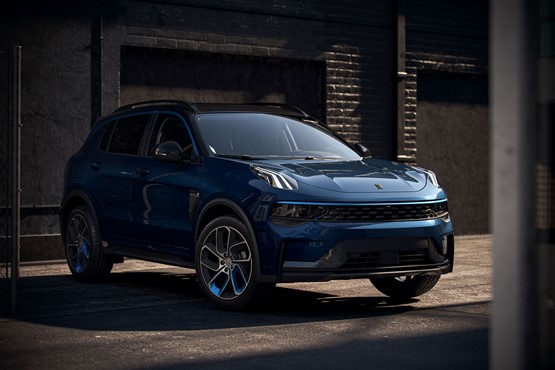 Last year the brand claimed the title of the 'world's fastest growing car manufacturer' following the 01 model's launch in China and revealed that Lynk & Co's first European stores are set to open in 2020 in Amsterdam, Berlin, Brussels, Stockholm, London and Barcelona.
Lynk & Co later confirmed, however, that the brand's UK will not happen until 2022.
Mobility offering
In Europe, Lynk & Co customers can sign up for a month-to-month membership with a car for up to €500 (£456) per month or opt to lower their monthly costs by sharing a car.
Memberships can be cancelled with just a month's notice.
Alternatively, customers can sign up for a free membership and only pay when they borrow a car.
In a statement issued today, Lynk & Co chief executive Alain Visser, said that the brand had been created with an intention to "change mobility forever."
He said: "Today we introduce a new approach to ownership and mobility. We're offering a radical solution for a new generation of connected customers who want mobility on their terms.
"The automotive industry has continued with a distribution and ownership model that has existed for 100 years.
"We're changing that. Customers today value products that reflect their digital and ever-changing lifestyle.
"We are Lynk & Co and our aim is to simplify ownership by innovating and redefining how cars are bought, owned, connected, serviced, and used."
Clubs, not 'dealerships'
Visser previously sparked debate in the UK's franchised car retail sector when he stated that he would not employ traditional franchisees to sell his SUVs, branding showroom visits as what car buyers "hate most".
In an interview with Automotive News Europe back in August last year, Visser – a former vice-president of sales, marketing and aftersales at Opel and senior vice-president of marketing, sales and customer service at Volvo – said: "It's a bit provocative when I say this, but there's something not very ethical about the car industry.
"We have traditionally made money on servicing cars, not selling them. So we make money on making customers do what they hate most, which is going back to dealers."
Lynk & Co said in a statement issued today that it plans to have a physical presence in key cities across their seven target markets, but reasserted its plan not to adopt a traditional dealership network.
Instead, the company will open "clubs" to be the center of Lynk & Co's community.
It said: "Clubs are a window into the world of Lynk & Co: places to sip their signature drink, shop, engage with the community, and attend members-only events.
"The company is collaborating with local artists and designers to outfit the clubs, with a special focus on uplifting ethical, eco-friendly brands.
"The first club will open in Amsterdam later this autumn, and the second will open in Gothenburg, Sweden before the end of the year.
"More locations will be announced in the coming months, as well as a pop-up tour bringing the Lynk & Co experience to cities around Europe."
The Lynk & Co 01 SUV
Based on the Volvo XC 40 SUV, Lynk & Co's 01 SUV is the brand's first model to be available to European customers.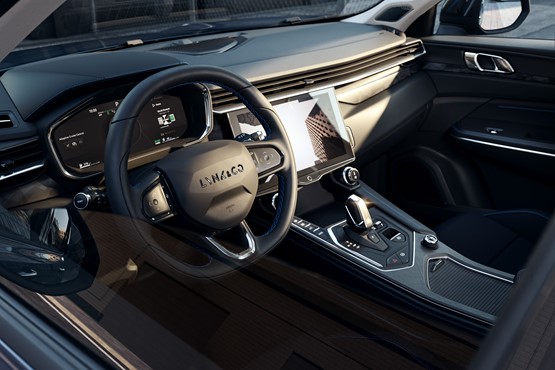 It will be offered with plug-in hybrid (PHEV) and HEV powertrains, with the former claiming an emissions-free electric range of up to 43 miles.
The 01's specification follows the model set by the brand's membership model, with "everything included" as standard.
A ststament branded the option packs offered by established carmakers as being "old automotive and pointlessly complex", adding that the only choices customers will need to make is the colour (black or blue) and powertrain (PHEV or HEV).
The 01 comes with digital and connectivity features such as a large central touchscreen, online navigation, third-party apps, a social media camera, and its own cloud, Lynk & Co said.
The brand will be able to check the health of the cars, maintain features, solve issues over the air, and let members know when it's time for their scheduled maintenance thanks to its fully-connected software package.