MG Motor UK has targeted the appointment of 10 more franchised car retail sites to its network in 2021 after welcoming 28 new dealerships last year – expanding its network to 130 locations.
The Chinese-owned car brand, which scored a hit with its ZS EV electric vehicle and has since added the MG5 SW EV to its line-up, saw its UK registrations rise by 41% last year against the backdrop of a market down 29.4% overall.
Prior to the outbreak of the COVID-19 coronavirus pandemic, MG had previously targeted 130% sales volume growth in 2020.
MG's current UK car dealership network stands at 120 sites, but continued growth targets mean that the brand is keen to extend its footprint.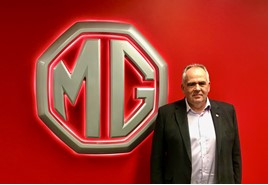 MG Motor UK commercial director, Guy Pigounakis, said: "Our dealer network is expanding on the back of a record year in which we saw our market share break the crucial 1% barrier and our sales volumes increase by 41%, massively outperforming the market and finishing the year with volumes on a par with some much more established rivals.
"But this doesn't surprise us. The MG range is perfect for our times – great value cars that are great to drive, packed with technology and backed by a seven-year warranty.
"MG is also the definitive leader in affordable electric motoring and encapsulates the idea of electric for everyone, something that our dealers – and our customers – can't get enough of."
Among the most recent additions to the MG network portfolio have been: Glyn Hopkin in Milton Keynes, St Albans and Cambridge; Perrys in Huddersfield; JCT600 in Bradford; Read Motor Group of Grimsby; Drive in Bristol; Hawkins of Hayle; Tunbridge Wells MG; and Masters in Croydon.
MG currently offers six models in the UK including three plug-in cars – the established MG ZS EV, the game-changing All New MG5 EV and MG HS plug-in hybrid (PHEV).
AM Magazine reviewed the launch of the pivotal new MG5 and HS PHEV models last year.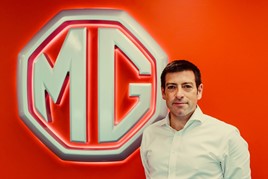 Speaking after the official launch event, MG's head of sales and marketing, Daniel Gregorious, said: "With the addition of the MG5 EV and the HS Plug-In SUV, MG now has three plug-in cars, all offering something different to buyers.
"We can be confident of being the go-to mainstream brand for electric cars with a model for everything and everyone.
"In 2021, we aim to achieve a 51% plug-in mix. More than half of our cars will be electrified."