Lotus Cars will advance its Vision80 strategy in 2021 with the launch of a new Type 131 sports car to replace its iconic Elise and a move into a new £100m manufacturing facility at its Hethel headquarters.
The Geely-owned Norfolk carmaker confirmed this week that production of the new model – alongside that of its all-electric, £2m Evija hypercar – would get underway this year as production of its Evora, Exige and Elise models ends.
Relocation of its two Lotus sub-assembly facilities into one efficient central operation in Norwich city will also support higher volumes, it said, and trigger the recruitment of around 250 new employees.
A total of 670 new staff have already joined Lotus since September 2017, when shareholders Geely and Etika took ownership of the company.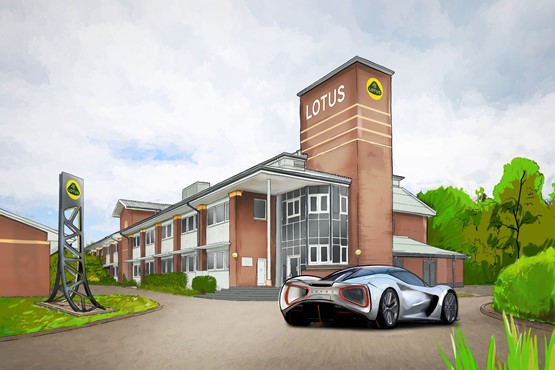 The new recruits will take up posts in engineering and manufacturing for Lotus Cars and at engineering consultancy, Lotus Engineering, which is set to open its Advanced Technology Centre in Warwick later this year.
Phil Popham, the chief executive of Lotus Cars, who spoke to AM for an exclusive OEM profile feature in the March 2020 edition, said: "This year will be hugely significant for Lotus with new facilities coming on stream, a new sports car entering production and new levels of efficiency and quality that only a new car design and factory can deliver.
"Despite the continuing global challenges, Lotus has emerged from 2020 strong and on track in the delivery of our Vision80 business plan."
Popham added: "As our Vision80 strategy illustrates, Lotus is all about looking forward, and our future is full of continuous innovation.
"In 2021, however, we will be reflecting on the legacy of our current range, starting with the Elise, a sports car that genuinely revolutionised the automotive industry, not only because it is a legend-in-its-own-lifetime but also for its impact on car design and technology."
Lotus said that its future cars would ensure the preservation of the all-important DNA found in its Evora, Exige and Elise models, with the overriding criteria of being 'For The Drivers'.
Together, the three cars will have accounted for more than 55,000 sales by the time production officially ends this year.
Matt Windle, Lotus' executive director, engineering, said: "Our renowned team of engineers, designers and technicians who are working on the new cars are acutely aware of the legacy from the Elise, Exige and Evora.
"Indeed, many were around when Elise was being developed. Members of our team, old and new, are now busy blending the learnings of the past with the innovations of today and tomorrow, to ensure our future cars truly move the game on but remain firmly committed to Lotus values."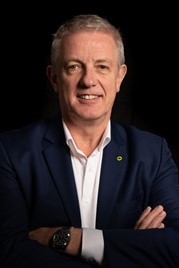 Back in late 2019 Lotus' global director of sales and aftersales Geoff Dowding discussed the Vision80 strategy with AM and said that the investment at Lotus Cars was set to give its franchised dealer network a chance to boost their sales and profits next decade.
Dowding said that the brand's Vision 80 plan would deliver "exponential growth in the future" for Lotus retailers.
Last year Park's Motor Group opened a new Lotus Cars sports car dealership in Hamilton in preparation for this "exponential growth".
In August, JCT600 officially moved its Lotus Cars Bradford franchise into its former BMW and Mini showroom, meanwhile, bringing sales and service under the same roof.
Speaking to AM at the time, sales manager, Ben Allison, said: "The move is great for the brand and our customers, it brings Lotus into a far more modern showroom environment and has allowed us to bring sales and service under the same roof for the first time.
"We've also got a lot more room. In the previous site we may have been able to get 10 cars into the showroom, where it's possible to get double that number in alongside the premium used car stock the site holds."