JCT600 has officially moved the Lotus Cars Bradford franchise into its former BMW and Mini showroom, bringing sales and service under the same roof.
The Bradford-based AM100 retail group opened the doors to the iconic British sports car brand's new home on Sticker Lane site last Monday (August 17).
It now occupies the site alongside JCT600's Premium Collection used car retail operation, a continued BMW and Mini approved aftersales business and a Mitsubishi franchise opened last year.
Sales manager, Ben Allison, told AM: "The move is great for the brand and our customers, it brings Lotus into a far more modern showroom environment and has allowed us to bring sales and service under the same roof for the first time.
"We've also got a lot more room. In the previous site we may have been able to get 10 cars into the showroom, where it's possible to get double that number in alongside the premium used car stock the site holds."
JCT600's Lotus franchise in Bradford was previously based in premises at Rawdon, but its aftersales provision was around five miles away, in Menston.
The new facility has two dedicated service advisors and brings JCT600's long-standing Lotus technician along with it.
Allison said: "It's been a great move for us. We're really looking forward to welcoming our customers through the doors."
In an interview with AM back in 2018 JCT600 chief executive, John Tordoff, spoke of his shock when BMW UK served JCT600 with 12 months' notice that it would not renew its franchised contract for Bradford – leading from the new car sales franchise's departure from Sticker Lane.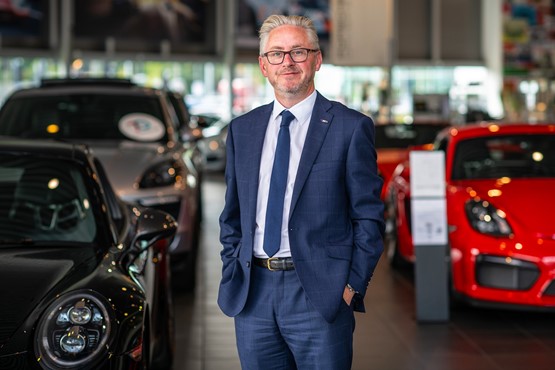 He said that discussions were ongoing with potential additions to the portfolio to "fill in the gaps" in the group's franchise portfolio as it neared the end of its contract with the German premium brand on October 1 that year, adding: JCT600 will continue with a BMW aftersales operation and we'll be selling used cars from the site.
"We own the land and the facility, and we have the customer database for the area, so we're in a very strong position from that point of view."
JCT600 entered 2020 with ambitious plans to drive further development of its performance car franchise portfolio.
In December the group announced that it had received planning permission for a £9 million, two-storey Ferrari retail centre to replace its existing Brooklands supercar dealership in Leeds.
It also completed a new Ferrari aftersales centre in Newcastle in June.
In July last year, meanwhile, the group completed a nine-month project to extend and improve its Porsche Centre Newcastle car dealership.