Volvo Car UK has celebrated an "impressive" performance from Ray Chapman Motors Malton by naming the business as its Retailer of the Year in a COVID-impacted 2020.
Kristian Elvefors, the managing director at Volvo Car UK, presented the prestigious accolade to the North Yorkshire-based operation in a virtual awards event which saw a total of eight awards handed out to the Swedish premium car makers top performing UK franchisees.
Listers Worcester, TMS Volvo Coventry, Fawcett's Garage Newbury, Truro Motor Company and Cambridge Garage Havant all gained recognition at the awards, which follow similar awards events hosted virtually by BMW, Mini, Kia, Jaguar Land Rover (JLR), Suzuki and Isuzu due to the ongoing COVID-19 lockdown.
Commenting on his dealership's award, Duncan Chapman, retailer principal at Ray Chapman Motors, said: "We are delighted to accept Volvo's Retailer of the Year award for 2020.
"Our team is a fantastic group of highly ambitious and hard-working individuals, who rose to the challenges 2020 presented to us. This is a tremendous accolade, and we're proud to be representing Yorkshire in the UK league table."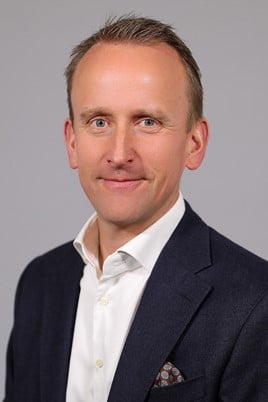 Elvefors said: "Ray Chapman Motors Malton consistently delivers impressive performance, whether it's customer satisfaction, performance against target or profitability.
"We are only as good as the team around us, and Duncan has built a team that both Volvo and Ray Chapman Motors can be proud of. The award of Retailer of the Year is very much deserved by the team at Malton."
Volvo Car UK's annual awards are decided by a number of key performance indicators (KPIs), which also determined the OEM's top regional retailers.
The KPIs include sales and growth targets, as well as customer satisfaction scores for sales and aftersales.
The full list of winners was:
Best Volvo retailer in the UK: Ray Chapman Motors Malton
Best Volvo retailer in Scotland: Clelands of the Borders
Best Volvo retailer in North East England: Riverside Volvo Doncaster
Best Volvo retailer in the Midlands: Listers Worcester
Best Volvo retailer in the East Midlands: TMS Volvo Coventry
Best Volvo retailer in London and the South East: Fawcett's Garage Newbury
Best Volvo retailer in South West England: Truro Motor Company
Best Volvo retailer in Southern England: Cambridge Garage Havant
Speaking to AM ahead of the lifting of COVID-19 lockdown restrictions on UK car dealerships back in May last year, Elvefors said that his retail network is "in pole position" for the safe return to work following the COVID-19 coronavirus outbreak.
At the time, the brand had taken the early step of issuing personal protective equipment (PPE) to its franchisees, along with social distancing guidance to aid their re-opening efforts, it has now and had upgraded its 'Order Online' car retail platform while introducing live chat to its web offering.
Its efforts paid dividends as it outpaced 2020 new car registrations down by 29.4% across the sector.
Volvo Car UK recorded 46,408 UK registrations – down 17.4% from 2019's 56,208.