Volvo Car UK has officially launched its single payment Care by Volvo car subscription service, offering access to a vehicle, maintenance, parts and roadside assistance for a single monthly payment.
The Swedish brand's full range of vehicles is available via the new service, which covers every motoring cost barring fuel for a payment £559 a month (based on a Volvo XC40 T3 Momentum).
Customers can sample Car by Volvo for 30 days risk-free and, after that, can withdraw from their contract at any point with three-months' notice.
In a press conference this morning Conor Horne, the UK head of Care by Volvo, said that research conducted by the brand had found that 86% of car buyers had said that the traditional car sales process needs to improve and three-in-four said that they were "bored" of the car buying process.
The Car by Volvo sign-up process can be completed at a dealership, but also entirely online, and Volvo gurantees customers that they will be able to get into a car within 30 days.
Volvo estimates that 70% of Care by Volvo subscribers will never visit a Volvo retailer.
Prior to COVID-19, Horne said that the anticipated penetration of the Care by Volvo offering was 5% of its current sales volumes, but said that had grown to 10% since the pandemic.
Horne said that Care by Volvo eliminated the lengthy process traditionally associated with a dealership-based car purchase, stating: "Signing-up is a process that can be completed in seconds."
Car by Volvo has been rolled out across the UK following a trial with Volvo Car UK franchisee Endeavour Automotive in its London market area.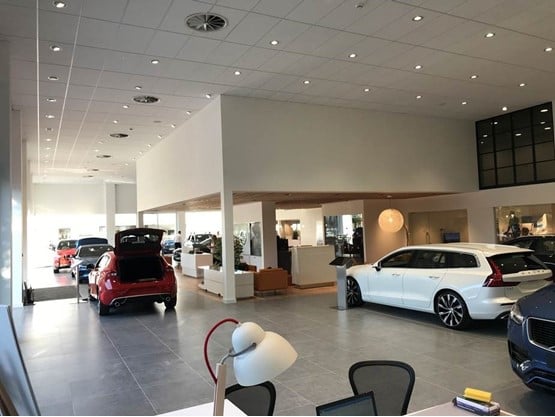 Asked in today's press conference if he saw Care by Volvo as a threat to the traditional franchised dealer's business, Guy Twiselton, the Volvo franchise director at Endeavour, said: "There's always a place for the retailer as somewhere a customer can touch and drive a car. (Care by Volvo) isn't for everyone. That ownership model is still very much in place.
"Someone still needs to hand the car over and look after the customer in other respects, so I certainly don't see this as the end of the traditional retailer."
Horne said: "In every aspect, we have designed Care by Volvo with the customer in mind – access to premium cars and a terrific range of services in a package that's transparent, convenient and flexible.
"It is a great way for people to access the car they want, avoiding the complexities and the long-term commitments associated with traditional car ownership.
"Our subscription offer also makes for easy budgeting because it covers all the essentials apart from fuel, with the option of adding insurance."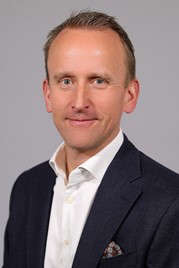 Volvo's existing online sales platform already offers customers a complete way of buying a new car – personal contract purchase (PCP), conditional sale and cash purchase – from the safety of their own home.
Speaking to AM earlier this year Volvo Car UK managing director Kristian Elvefors said that he expected 100% of Volvo sales to be conducted via the online sales platform by 2025 –when asked about Mercedes-Benz's predictions that a quarter of its sales would be completed online by that date – but said that those would may handled in a dealership, at home or in a workplace.
Commenting on the launch of the new Care by Volvo vehicle subscription offering in the UK this week, Elvefors said: "Care by Volvo is another excellent way for people to drive the Volvo they want, and is the ideal service to launch in a rapidly changing consumer landscape.
"Its introduction means Volvo is now able to offer UK customers the choice of how they access a car – either via traditional forms of finance or subscription – either online or in person at a retailer; in other words, in any way that suits them."