Tesla's ongoing expansion of its retail and service facilities in the UK has brought 10 store openings in the past 12 months, with four in the first part of 2021.
Over the past 12 months the California-based electric vehicle (EV) manufacturer has opened new sites in Newcastle, Winchester, Gatwick, Belfast, Birmingham, and Chelmsford, with Aberdeen, Cardiff, Nottingham and Chester opening this year.
As reported by AM last September, the brand behind the Model 3, Model S and Model Y EVs also has plans to open a new Glasgow store in a former Evans Halshaw Car Store showroom on Kennedy Street.
AM understands that store might open to customers as early as next month after operating from a temporary building in recent months.
The growth of the Tesla brand's footprint in the UK follows a significant boost in registrations from its Model 3.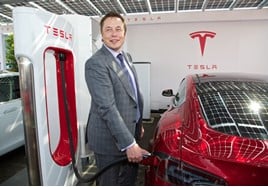 It also comes in stark contrast to suggestions that many of its 378 global stores would be closed as part of founder Elon Musk's March 2019 plan to move its sales entirely online.
A statement issued by Tesla this week showed that part of that plan was realised, with Tesla's sales now handled entirely online in a digital retail model also envisioned by Volvo.
"All car buying is done online, regardless of whether you are at home or choose to place an order in store," it said.
"For those wanting to test drive, we can use the connected nature of our cars to provide you with an independent experience. 
"Organise a touchless test drive online, do the 'paperwork' in advance over email, come to any of the new locations and we'll unlock the car for you.
"At this point, you will find a readily clean car to use for your test drive and a video tutorial on screen to enhance your experience. Simply return when you have finished.
"All help can be given over the phone or socially distanced in store and, if you want to, an order can be placed online at your leisure."   
The new facilities
Tesla now has 26 physical locations in the UK, including 19 service centres, 16 of which contain showrooms, and seven retail-only sites.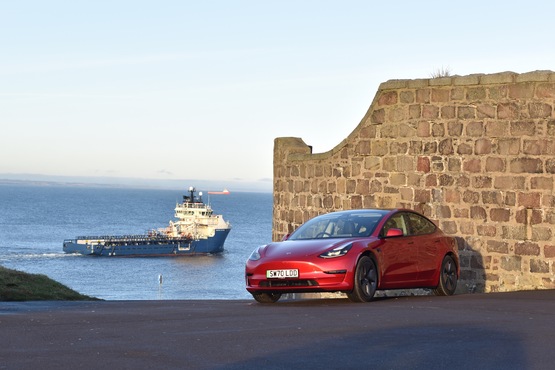 The new Aberdeen location is the UK's most northerly Tesla Centre.
The brand said that the Aberdeen facility covers an area of over 12,000sq-ft and has the ability to service up to three cars at once.
Outside the store, there are eight V3 Superchargers supporting those who commute into Aberdeen city centre or wish to explore North East Scotland.
The 13,500sq-ft new location on Croescadarn Road, Cardiff, meanwhile, is the OEM's first location in Wales.
Tesla's new Nottingham location has a footprint of 17,442sq-ft and can service up to seven cars at once, with six two-post lifts and a four-post alignment ramp available.
Tesla owners can be recharge their vehicles at any of the four V3 Superchargers situated outside the new Nottingham location.
Chester is now home to the latest Tesla service location, situated in Chester Retail Park, close to Chester city centre.
Tesla registrations grew rapidly in 2020, with the Model 3 topping UK monthly sales charts twice during the year – in April and December.
Tesla totalled almost 25,000 sales last year, outperforming brands with established dealer networks such as Mazda, Porsche and Suzuki.
The vast majority of sales are the Tesla Model 3 – Tesla insiders suggest the Model 3 accounts for approximately 90% of UK Tesla sales.