Stellantis has "laid down the law" to its UK car retail franchisees as it revealed plans to restructure its dealer networks ahead of a shift to agency-style retail agreements by 2027.
A rationalisation of the Vauxhall, Peugeot, Citroen, DS Automobiles, Alfa Romeo, Fiat and Jeep dealer networks now looks to be inevitable.
Stellantis retail partners were this week given more detail of a restructure of operations that would bring franchise contract terminations by 2023 and an agency model shift completed within four years of that point.
AM understands from several retailer sources that the operators of Stellantis' UK franchised dealership network, totalling more than 900 locations across all the brands, have been categorised in A, B or C ratings to determine the likelihood of their future with the group formed from a merger of PSA Group and FCA Group completed earlier this year.
"A-rated retailers are those who are assured a future with Stellantis, B-rated will have discussions about their businesses' continued operations and C-rated operators will be terminated," said one retailer who was part of a video call between investors and Stellantis' UK leadership team on Tuesday (July 13).
AM was told by one retailer that two-thirds of Vauxhall franchisees – who have only recently completed its last network rationalistion plan which AM revealed in 2018 – have been assured that they have been placed in category A.
The proportion of franchisees from other brands either "at risk" of facing termination is not known.
While one Stellantis franchisee who spoke to AM said he hoped his business would emerge from the plan with a future partnership, another could not hide his frustration at the approach being taken.
"This isn't a consultation," said the retail group boss. "A consultation is where there's some element of discussion, of give and take. This is Stellantis laying down the law and terminations are inevitable."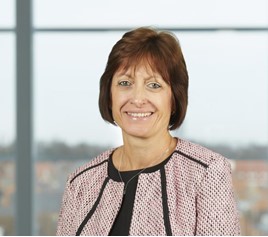 AM understands that Alison Jones, Stellantis country manager and senior vice-president, was joined by network development director Lee Titchner and Vauxhall manging director Paul Willcox for this week's video call in which the manufacturing giant laid out its retail plan for the years ahead.
The call will be followed by more formal individualised letters to businesses, which are expected to be received, by post, tomorrow, AM was told.
AM is awaiting a statement from Stellantis about the UK retail plan laid out in the call.
Two-year termination notices
Stellantis' franchised car retail partners were warned in May that they would be issued with two-year termination notices as part of a reorganisation of its distribution networks ahead of the introduction of new EU Block Exemption rules.
Under the changes retailers will be issued with a new all-brands, multi-franchise agreement.
A statement issued by the OEM at that time said: "In this context, sales and service distribution agreements of all Stellantis brands will be terminated with two year's notice.
"The new distribution network will be selected shortly after on the basis of key objective drivers and criteria.
"Retailer representatives will be invited to dedicated meetings to contribute to the development of the future Stellantis Distribution Plans and Strategy, which will pave the way for the new Stellantis Distribution Scheme, taking into account the BER framework as of June 2023."
A spokesperson for Stellantis told AM at the time that the Maserati brand is not included in the changes.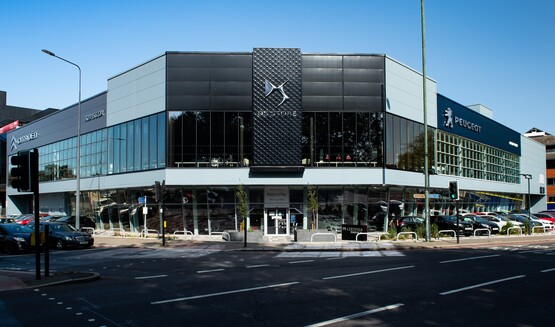 While Stellantis will continue to encourage multi-franchising across its UK retail network, he added that the newly-created retail contracts would "not necessarily" result in a reduced number of retail locations.
In recent years the former PSA brands Peugeot, Citroen and DS have been brought together into shared locations in many instances, including by the manufacturer's own dealer group, Robins And Day.
Stellantis said in earlier statements that its vision for car retail was to promote a "sustainable distribution model with an efficient, optimised and effective Stellantis Distribution Network".
It suggested that franchisees would benefit from a wider range of solutions and services as a result of the changes, adding: "Customers will be able to take advantage of a multi-channel approach with a wider range of services.
"Retailers and Stellantis brands will have a new and efficient business model aimed at creating synergies, optimising distribution costs, increasing customer satisfaction.
"This will offer additional sustainable business opportunities, including a wider range of services, product line-ups, financing and mobility solutions."