Shortages of key components including semiconductor microchips have prompted Jaguar Land Rover (JLR) and Mercedes-Benz to warn fleet customers of lengthy lead times and vehicle specification changes.
AM's sister title, Fleet News, today (August 20) reported on a warning from JLR to leasing companies that lead times for 53 model variants are now in excess of one year.
And, as AM learned of at least one car maker importing 'incomplete' new cars into the UK in a bid to maintain a flow of vehicles to its dealer network and customers, Mercedes-Benz said that certain tech-dependent features would be removed from cars to ensure deliveries.
Fleet News reported that the worst affected JLR models include versions of the 2022 model year Jaguar E-Pace, Land Rover Discovery, Land Rover Discovery Sport, Range Rover Evoque, and Land Rover Defender.
A briefing note from the OEM told leasing companies: "Although these can remain open for quoting and ordering on your systems if you choose, your supplying Retailer will not be in a position to accept orders for these derivatives due to extended lead times."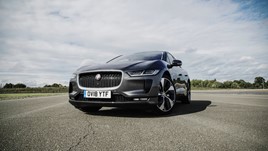 A large number of JLR models remain open for order, however, including the Jaguar I-Pace and F-Type, as well as alternative derivatives of the delayed cars, including plug-in hybrid versions of the E-Pace, Discovery Sport, Evoque and Defender 110.
JLR said: "Like other automotive manufacturers, we are currently experiencing some COVID-19 supply chain disruption, including the global availability of semi-conductors, which is having an impact on our production schedules. We continue to see strong customer demand for our range of vehicles.
"We are working closely with affected suppliers to resolve the issues and minimise the impact on customer orders wherever possible."
At Mercedes-Benz the specification features being removed from certain models "from late June production and until further notice," include wireless charging of mobile phones, hands-free access to the boot (by kicking under the rear bumper), multibeam LED headlights and certain audio systems, with AMG-line derivatives particularly affected.
A statement issued by the brand said all customer groups are affected by the current delays.
It said: "Regardless of the model, we take into account how long a customer has been waiting for their vehicle and try to prioritise accordingly.
"Nevertheless, handovers to customers are strongly dependent on the individual equipment and the short-term availability of parts."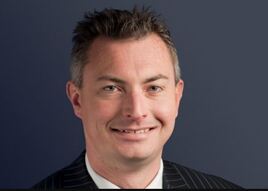 Mercedes' approach mirrors one suggested by Andrew Burn, head of automotive at Interpath Advisory, in an AM guest opinion article published last month.
Burn said: "OEMs could also de-specify the vehicles they are making, in order to reduce the quantity of chips required for each vehicle.
"As an example, an analogue speedometer may be easier to source than the chips required for a digital display.
"Taking such actions will help the manufacturers keep a flow of new vehicles entering the dealer networks.
"It is then important for the dealers to play their part and sell what's available - not just what's on the customer's wish list."
Earlier this month Fleet News reported on assertions that the global semiconductor shortage will have a greater impact on the automotive industry than the COVID-19 pandemic.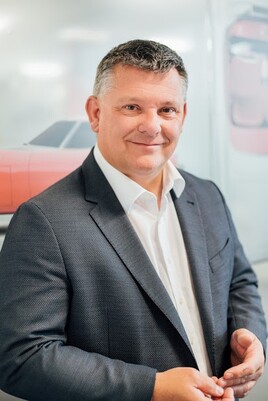 In a dealer profile with AM this summer, Inchcape UK chief executive, James Brearley, said that concerns about September supplies of new cars were the only issues keeping his awake at night.
Brearley said: "I'm concerned about new car supply for the second half of the year.
"What keeps me awake at night is the big unknown – supplies for September."
The impact to JLR and Mercedes-Benz from the semiconductor shortage follows Toyota's announcement that it would be forced to cut its global vehicle production output by 40% in September.
It had planned to produce almost 900,000 cars next month but has now said that will be reduced to 540,000 units.