Ford Motor Company and Stripe have signed a five-year agreement to scale the manufacturer's e-commerce capabilities and deliver an 'always-on' experience for Ford customers.
As part of the partnership, Stripe will be a premier payment service provider for Ford and its dealers across North America and Europe.
The relationship is set to enable seamless online retail process for customers and offer dealers an improved payment acceptance experience, Ford said.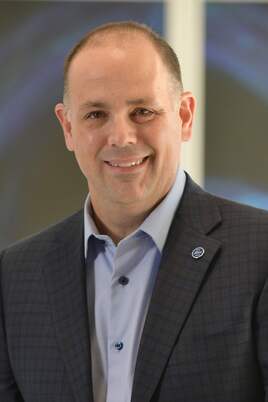 Marion Harris, chief executive officer at Ford Motor Credit Company, said: "We have been working with Ford to reimagine our e-commerce payment infrastructure. Stripe's platform will help us deliver simpler, outstanding payment experiences in any channel customers choose and scale improvements faster.
"As part of the Ford+ plan for growth and value creation, we are making strategic decisions about where to bring in providers with robust expertise and where to build the differentiated, always-on experiences our customers will value.
"Stripe has developed strong expertise in user experiences that will help provide easy, intuitive and secure payment processes for our customers."
A joint statment issued by Ford and Stripe said the he Stripe Connect product allows businesses to create a platform to facilitate purchases and payments between third-party buyers and sellers.
Ford said it will use Connect to facilitate a customer's payments to a local Ford dealer.
For Ford dealers offering digital payment services, the OEM claims that Stripe's service is expected to drive new efficiency into processing of e-commerce payments, such as vehicle ordering, reservations and digital and charging services.
Stripe also will enable Ford Pro FinSimple solutions for commercial customers.
The roll-out of Stripe technology is expected to begin in the second half of 2022, starting in North America.
Ford of Europe has appointed former Audi UK managing director Martin Sander as its new general manager, Passenger Vehicles, to propel it into a new era of electric vehicle (EV) sales.
Almost a year ago Ford announced that it will only sell electric cars in Europe by 2030, with all Ford cars sold in the continent by 2026 expected to be zero-emissions capable.
The Mustang Mach E – the AM Awards' EV of the Year 2021 - is the only fully electric car currently in Ford's model line-up.