Peugeot UK has revealed that its online sales accounted for 15% of its retail car registrations in 2021 – doubling its digital traction year-on-year.
Managing director, Julie David, said it was "great to see an increasing number of Peugeot customers benefitting from our flexible buying process" after the result, which came as the Stellantis brand outpaced a market up just 1% on a heavily COVID-19 affected 2020.
Peugeot's 2021 new car registrations outpaced the market in 2021, rising 6.9% to 61,106 (2020: 57,186).
The brand celebrated its doubling of sales – to 15% of its retail volumes – five years after it became the first PSA Group brand to offer an online car buying experience for its customers.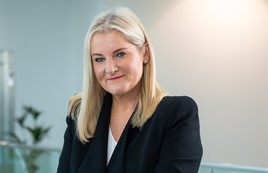 David said: "We introduced our online customer promise to give buyers the confidence that they will receive the same quality service as they do in our retailers, so it's pleasing to see many now enjoying the power of choice that our multi-channel approach provides."
Online sales and agency model
Online sales are seen, by many, as a central component of the push towards an omnichannel car retail, with fixed pricing a core part of the process.
In May last year Stellantis revealed that it would issue all of its UK and European franchised car retail partners with two-year termination notices as part of a reorganisation of its distribution networks ahead of the introduction of new Block Exemption rules, with certain brands adopting an agency model.
Last month Stellantis revealed plans to accelerate its turnover from software-enabled services and subscriptions to €4bn (£3.4bn) in 2026 and €20bn (£17bn) in 2030 as its transitions to a new role as a "sustainable mobility tech company".
In a recent interview with AM, Peter Brown, the chief executive of online automotive retail software specialist drivvn, said that he expected almost a third of OEM retail sales to be completed online by 2025.
30% online by 2025
Brown, whose drivvn operation counts Stellantis as its biggest client, said: "We are looking at the ambition to be at 30% of our sales online, with certain OEMs, by 2025.
"Some will be ahead of that, some behind. If we can get to that point that will reflect well on the value that we have been able to provide.
"Along the way there will always be a focus on the role of the retailer, though, they will remain vital component and a beneficiary."
Peugeot UK's Buy Online car retail platform offers a 14-day returns policy and access to an Online Concierge team, which is also available to support customers seven days a week, 13 hours per day.
The Peugeot Virtual Showroom, meanwhile, offers real-time, one-to-one walkarounds of models online.
Customers can choose to purchase their next car in store or online.