The Renault Group has upgraded its profit expectations for 2022 despite suffering H1 losses due to a writedown of its car manufacturing operations in Russia.
The French carmaker reported a €1.36 billion (£1.14bn) net loss for the period following a €2.2bn (£1.85bn) writedown on the value of its Russian operations which included the sale of its majority stake in the country's biggest vehicle producer AvtoVAZ for an amount reported to be one ruble.
But as vehicle sales declined by nearly 30% to around one million units new models and better pricing improve profitability resulted in operating margins of 4.7% - up 2.6ppts year-on-year.
The improvement has prompted the Renault Group to upgrade its full-year margin forecast from 3% to more than 5%.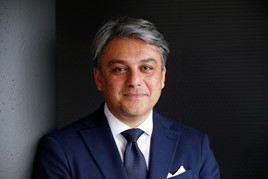 Group chief executive Luca de Meo said the improving margins showed that its 'Renaulution' growth strategy was delivering results ahead of schedule.
"After two years of sacrifices and a hard diet, we are now ready for the next chapter at Renault," he said.
"Today's results confirm that with a much lighter and nimbler organisation, we are able to absorb even the most severe shocks and volatile environment."
According to De Meo, the Renault Group's Renaulution plan is now running three years ahead of schedule despite its withdrawal from Russia in the wake of its invasion of Ukraine and supply challenges that will result in 300,000 units of lost production this year.
The OEM's cash generation reached a 10-year high in H1, prompting an uplift in its operational free cash flow forecast for the year to more than €1.5bn.
Renault retailers in the UK are currently awaiting the arrival of the long-awaited Mégane E-Tech Electric follow-up to the Zoe EV.
The new model is now available to order, with prices from £35,995 and is one of 10 new EVs to be launched by the OEM by 2025.
At Dacia, retailers were this year introduced to a new dealership corporate identity as its product range received a wide-reaching update.
Following on from the new Sandero hatchback was an updated version of the Duster SUV and the all-new, seven-seat Jogger MPV.