Car dealers need to work harder to offer customers a single payment car ownership solution in a bid to embrace the opportunities of an emerging shift towards subscription services.
A white paper study conducted by aftersales software provider Syncron highlighted the direction that retailers must evolve their approach to the market in the face of disruptors' efforts to steal market share by packaging finance, maintenance and – in some cases – car insurance into a single monthly payment.
In the past week Lexus UK has joined the likes of Citroen, Peugeot, DS, Jaguar Land Rover (JLR) and Volkswagen in partnering Drover to offer such a service, for a monthly cost in excess of £600-per-month.
And Syncron's study – conducted among 500 motorists across Europe and the US – demonstrated how car dealers themselves should now be tailoring their own approach to sales in order to meet the needs of customers used to subscribing to everything from mobile phone, films and gym memberships.
Syncron's automotive consumer survey said: "With the shift toward subscription-based revenue, coupled with evolving customer expectations, OEMs are reshaping the way they do business. Today, customers are looking to their dealers for quality repairs at a fair price.
"Now is the time to win the hearts and minds of consumers to ensure brand loyalty for years to come as the automotive landscape shifts drastically over the next 10 to 15 years."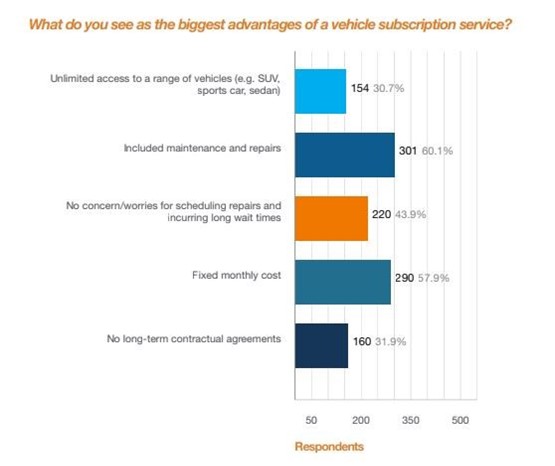 Among the key survey findings, Syncron revealed that while 62% of motorists were aware of the concept of a subscription service, 57% were interested in the prospect of a single monthly payment for all their motoring needs.
Among the perceived advantages of such a scheme were fixed monthly costs (58%) and the inclusion of maintenance and repairs (61%).
Syncron sought to highlight the opportunity for subscription-style services as an aftersales retention device.
Its findings revealed that 63% of survey participants did not have an extended warranty or service package on their vehicle.
Perhaps surprisingly, 70% of the respondents that do have guaranteed service packages indicated that they had used their local franchised dealer for maintenance and repairs outside of warranty work.
But Syncron added: "The catch here is that, following that warranty expiration, only 48% plan to continue maintenance and repairs at the dealer."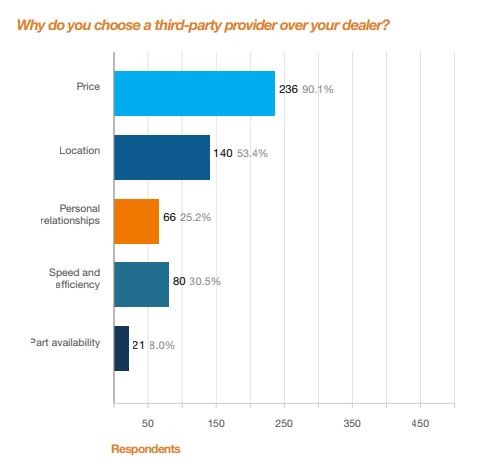 Over 90% said that the perceived cost of a main dealer was to blame for the defection to a third-party.
Syncron believes, however that the subscription model could help retailers and OEMs retain more of that aftersales business for longer.
Its report stated: "With a significant amount of market share to gain on the service side of the business, automotive OEMs have a huge opportunity to capitalize on customers' rapidly changing expectations.
"The good news? OEMs now have access to more data and more technology to set themselves up for success not just today, but for years to come.
"And, as the world shifts to a subscription-based economy, the responsibility for maintenance and repairs is shifting from the end-user to the manufacturer.
"This shift will completely transform dealer service as we know it today."
Click here to read Syncron's full 'Shifting Gears from Reactive to Proactive' research report.