Dacia, MG Motor UK, Seat, Toyota/Lexus and Volvo were among the top performing brands to defy 2019's 2.4% new car sales decline with impressive sales growth driven by new model launches.
MG grew its volumes by 44.5% having surpassed its 2018 sales total by the end of September to return the largest rise proportionally with 13,075 registrations (2018: 9,049), while Dacia grew its overall sales by the largest volume margin, adding 6,782 sales, according to data published today by the Society of Motor Manufacturers and Traders (SMMT).
Despite MG's success being assured by September, the launch of its debut into the world of zero-emission electric vehicles (EV) – the ZS EV – and in July, and the later introduction of its new flagship HS SUV could ensure further growth for its 100-strong retail network in 2020.
Renault's budget sister brand, described by former managing director Louise O'Sullivan as a "Brexit brand", appeared to benefit from consumer uncertainty with a 28.1% increase in registrations to 30,951 (2018: 24,169), meanwhile, having introduced a new Duster SUV in the summer of 2018.
Seat was the volume winner among the Volkswagen Group's brands during 2019.
The Catalonian marque ran Dacia close in volume gain terms with a 9.4% increase in sales which resulted in a total of 68,798 (2018: 62,863) sales, taking its market share from 2.66% to 2.98%.
Volvo continued its charge into an era of greater volumes with a year-end volume growth of 11.7% - taking it to 56,208 registrations for the year (2018: 50,319).
During 2019, the Swedish carmaker made a key addition to its range with the introduction its new S60 saloon.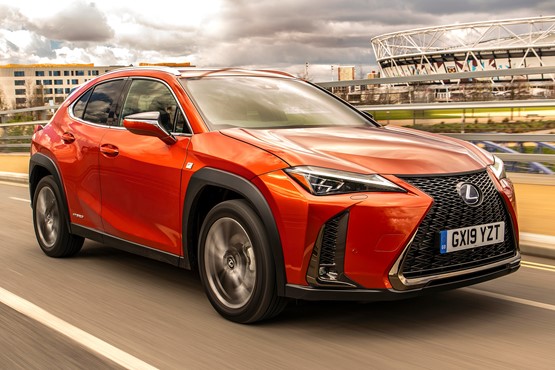 Toyota and Lexus will also be celebrating its 2019 results.
The Japanese brands, which both scored highly with their retailers in the latest National Franchised Dealers Association (NFDA) Dealer Attitude Survey, scored volume growth of 3.21% and 26.67%, respectively.
During the year Toyota introduced a new all-hybrid Rav4 SUV line-up and its British-built Corolla to boost its volumes, while Lexus brought its new UX compact crossover to market, opening retailer sales opportunity to a new sector.
The Ford Fiesta maintained its ranking at the top of the UK best seller lists in 2019, despite being pipped to top spot during December by the new Volkswagen Golf as Mini and BMW 3 Series made appearances in the top five.