Over two-thirds of car buyers want to purchase their next vehicle face-to-face, despite the risks posed by the COVID-19 coronavirus – highlighting the importance of showrooms' June 1 reopening.
A poll conducted among 4,000 consumers by What Car? found that 68% of car buyers still wanted to buy their car in person and Rachael Prasher, managing director of What Car? and Haymarket Automotive, said: "We should not underestimate the importance of the physical showroom in kick-starting sales."
Prasher's data-backed assertion that the potential re-opening of showrooms from June 1 would prove to be "the major trigger to restart the £200 billion automotive economy" follows last week's reassurance that car retailers were able to conduct click and collect sales from their premises – as long as customers do not enter showrooms.
But Prasher said that, with just 11% of consumers stating that they want to buy their next car via email and just 4% by phone, adding that the return of showroom trading was key.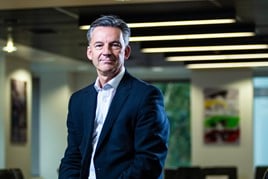 Last month Society of Motor Manufacturers and Traders (SMMT) chief executive, Mike Hawes, said an £8.2bn hit already sustained by UK car manufacturing as a result of COVID-19 coronavirus factory shut-downs could get "much worse" without a rapid retail resurgence.
Prasher said: "As we look towards the potential opening date for dealerships on 1 June, I'm reminded of these NFDA stats: on-song, auto retail turnover is worth around £200 billion a year, turnover from car sales is around £150bn and automotive retail employs around 750,000 people.
"Throughout lockdown, What Car? has witnessed first-hand the triggers that engage car buyers. When it was confirmed that car dealers could deliver cars following social distancing guidelines, all-site traffic jumped 24% week on week.
"When talks with the Government about reopening dealerships were revealed, visitors to our New Car Buying service rose by a massive 59%.
"And finally, last week's confirmation that 'click and collect' was permitted triggered another 9% rise across the site."
Prasher described the June 1 re-opening of showrooms as the trigger for automotive revival that had "yet to be pulled", however.
She said: "Despite the transition to remote working and increased comfort in online buying, we should not underestimate the importance of the physical showroom in kick-starting sales.
"Our weekly analysis of 4,000 consumers demonstrates that."
The What Car? research said that car buyers' desire for a face-to-face car buying experience would have to be backed by COVID-19 protection measures to reassure customers.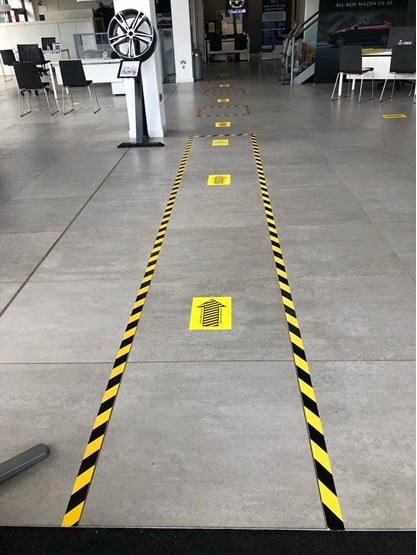 Many car retailers had already geared their showrooms up for a potential May 11 return to sales with social distancing as seen at Wessex Garages (pictured left) while many, like Devon-based Devonshire Motors, are placing their safety measures front-and-centre of their marketing efforts.
In the meantime, retailers must continue to embrace sales, however, as 65% of What Car? respondents claimed that they were more inclined to complete part of their purchasing journey online than pre-lockdown.
Even the 32% not planning to buy from a dealership visit say they are ready now to purchase by email, phone, text, video or via a website.