Chancellor of the Exchequer Rishi Sunak is unlikely to support individual businesses like car dealerships with new COVID-19 recovery packages in tomorrow's "mini budget", it has been claimed.
A VAT cut, the suspension of stamp duty on house purchases and support for skills and training could all be part of the Chancellor's announcement tomorrow (July 8), but few automotive sector analysts expect to see support for individual businesses or region's hit by COVID-19 "second wave" scenarios.
In light of "second wave" outbreaks of COVID-19 – as seen in Leicester where certain lockdown easing measures to be put on hold – some businesses may be keen to access additional support from their local authority or Government.
But MHA MacIntyre Hudson tax director, Nigel Morris, told AM: "It's very unlikely that we'll see plans to support individual pockets with any new fiscal measures in tomorrow's announcement.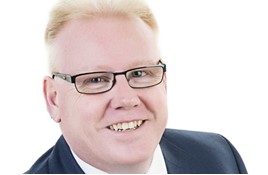 "The Government have been outstanding in their response so far, but the furlough scheme ends in October and, honestly, I think that will be the end of targeted fiscal support for individual businesses."
Morris added: "From now on the Government's priority will be in legislative changes that will support wider economic growth, such as a cut to VAT for example.
"I think Government borrowing might have reached it limit."
Morris suggested that, while car retailers should be taking steps to shore-up their finances and "be prepared" for the worst COVID-19 scenario, there would be little support for areas where secondary outbreaks are seen.
Daksh Gupta, the chief executive of Marshall Motor Holdings, told AM that Government should be prepared to support businesses once again in areas affected by COVID-19 in the months to come.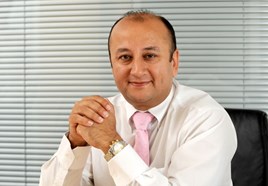 But he said that Marshall had changed none of its recovery plans for its Honda, Seat and Skoda businesses in and around Leicester as a result of the renewed lockdown.
"At this point in time we've yet to see an impact on those businesses and, although the communication hasn't been as clear as we would have liked from Government or the local authority, we have been able to continue trading," he said.
The Society of Motor Manufacturers and Traders (SMMT) is in no doubt where it wants Government focus to be in the months to come.
It has called for unfettered access to emergency funding, permanent short-time working, business rate holidays, VAT cuts and policies that would "boost consumer confidence and accelerate a sustainable restart for the market and manufacturing" as part of a automotive sector restart package to kick-start the COVID-19 recovery..
The SMMT has also re-stated the need for tariff-free trading with the EU, urging the Government to "turbocharge" its negotiations to avoid an estimated £40 billion in production losses by 2025.
Chief executive, Mike Hawes, said: "UK Automotive is fundamentally strong. However, the prolonged shutdown has squeezed liquidity and the pressures are becoming more acute as expenditure resumes before invoices are paid.
"A third of our workforce remains furloughed, and we want those staff coming back to work, not into redundancy."