The founders of independent supercar dealership Performance 28 have said that the challenge of becoming established amid Brexit and the COVID-19 crisis has created a "better business".
Former JCT600 Bentley Newcastle general manager Tony Thomson and entrepreneur business partner Aidan Sunter started their new venture on the Drum Industrial Estate, Chester-le-Street, 17 months ago and told AM today that business is booming, Thomson stating "I haven't looked back."
"The adversity that we have had to work through to get to this stage and get the business established has been good for us," said Sunter.
"If you can sell cars in the climate that we have succeeded in so far, then surely we can make a success of it longer term. It's really helped to galvanise us and make this a better business."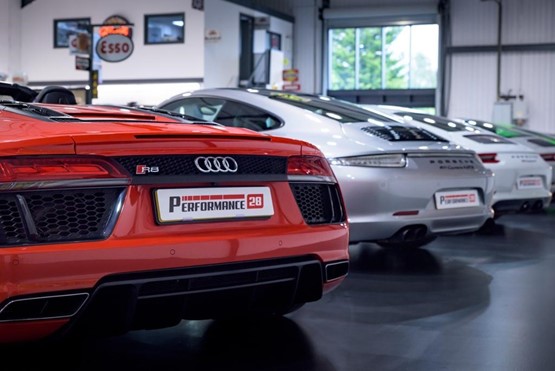 Performance 28 claims to be a self-funded operation, with no external debt and no stocking loans, but is able to boast vehicles including a Porsche 911 GT3 RS, McLaren 650S Spider and a Rolls-Royce Phantom Drophead among the performance and luxury cars it has listed online.
So far, the founders have funded the business themselves – Sunter previously owned nine EE mobile phone franchises in the North-East, which he sold in 2018 – but there are already plans to expand.
Performance 28 managing director Thomson said that, while sales were halted by the COVID-19 lockdown period, the luxury and premium sector had remained resilient to the current crisis' impact, adding that the more cars they are able to stock in future will all-but guarantee higher sales volumes.
"Since the middle of May, when we were able to deliver cars again, the business has been flying," he said. "We're really optimistic about the future."
Thomson spent time as sales manager at JCT600's Newcastle Porsche Centre, as a centre manager at RMB Toyota and Business manager at Stratstone Land Rover during a career in franchised car retail which only ended last year.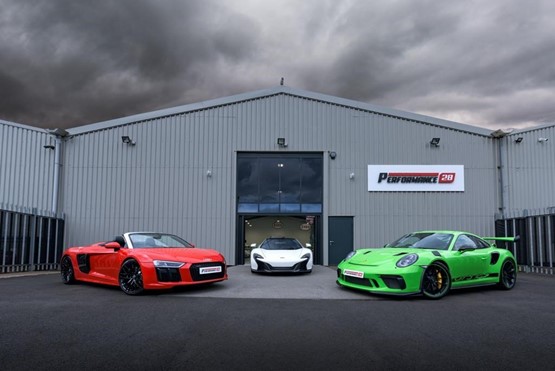 He said: "Our main focus is on quality. We have two full time detailers and we take the cars to the main dealerships for thorough checks and any maintenance before they are sold. Our aim is to achieve standards that are higher than the franchised operations, wherever possible.
"We already have plans to expand. Offering aftersales is something we're keen to do, but we will need to invest in another site away from our current showroom and we'll need funding for that."
Sunter is also keen to see the Performance 28 become known in the North East as a social hub for performance car enthusiasts.
He said: "There are plans for us to become something of a car enthusiasts' hub, where we can host events and meetings – a go-to venue.
"There are lots of plans and the current climate hasn't held us back at all."