Car retailers will need to help focus on electric vehicle (EV) solutions for fleet operators ahead of an expected surge in sales opportunities for zero-emission cars.
According to specialist automotive media brand and research organisation 360 Media Group two out of every three UK fleets will order an EV during the next 12 months as easing supply constraints start to switch the balance back away from re6tail customers.
But retailers seeking to service the needs of SMEs will have to go some way to placate businesses seeking reassurances from Governments on the future of BIK take rates and the UK's charging infrastructure.
Outlining fleet operators' key concerns in conversation with Cox Automotive's latest Autofocus sector update, 360 Media Group managing director Ian Richardson said that Government's removal of the plug-in car grant (PiCG) "barely registered" with fleets.
However, there are still many issues car retailers will need to help address, placing OEMs and car retailers able to offer the best advice and bundle EV services at an advantage.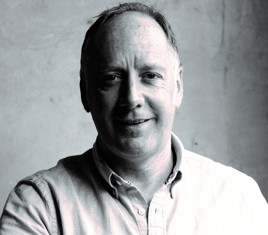 Richardson said: "The sector still requires additional support, mainly via the introduction of dedicated charging stations, which must be big enough to accommodate large vans. This is a priority for a whopping 86% of fleets.
Richardson said fleet and business users will also require greater clarification on vehicles' cost of ownership to mitigate against a HMRC AER (Advisory Electricity Rate) which "woefully underestimates" the true electricity cost per mile of an EV or e-LCV.
He said: "Total Cost of Ownership (TCO) of EVs is also an issue for a third of fleets, who are unsure if they can compete with internal combustion engine (ICE) vehicles. Unfortunately, predictions of vehicle price parity by 2026 are doing little to alleviate these concerns, proving that it isn't just the Government that needs to up its game, with manufacturers and leasing companies also feeling the pressure.
"Overall, 43% of fleets seek an electric charge payment reimbursement solution…this is currently their number one administrative burden," said Richardson.
Fleet registrations are expected to grow in Q4 2022 as some OEMs start to see their supply chain woes ease.
Year-to-date, Society of Motor Manufacturers and Traders (SMMT) data shows that fleet registrations are down by 25.4%, compared to a 3.7% rise in retail registrations as OEMs prioritise more profitable private EV sales.
However, Auto Trader has previously expressed concerns about a finite volume of customers with the means to buy costly EVs.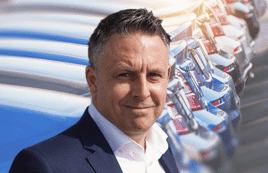 Cox Automotive insight and strategy director Philip Nothard agrees with Richardson that everyone must do more to make electrification a viable avenue for more businesses.
"A comprehensive infrastructure overhaul must be implemented as soon as possible," said Nothard.
"The responsibility must be shared across the automotive sector – with manufacturers, leasing companies, charge point operators, charging payment solutions and remarketing channels all playing their part."