Volkswagen has unveiled new plug-in hybrid and high-performance Tiguan R SUV models as part of an update of the big-selling SUV which also drives forward its connectivity.
The German brand's most popular SUV – its second best-selling vehicle in the UK with 37,967 registrations in 2019 – will gain a 238PS plug-in hybrid drivetrain in its updated form, delivering a potential all-electric range of up to 31 miles.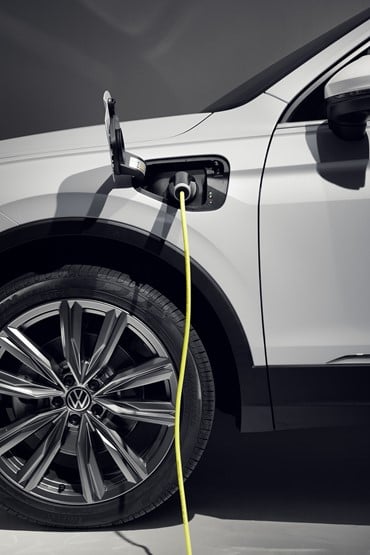 But VW has also invested time in appealing to customers who demand a more dynamic driving experience with the creation of the 312PS, four-wheel-drive Tiguan R.
In what has been described as a "comprehensive update" of the Tiguan, the model will also receive a range of autonomous technology and connectivity updates.
The updates are the first wide-ranging changes to the Tiguan range since the introduction of the Allspace model in 2018.
It comes in a busy year of line-up developments for VW, with the new Arteon and Arteon Shooting Brake unveiled last week and the ID.3 hatchback and ID.4 crossover electric vehicles (EV) set to enter UK showrooms.
Ralf Brandstätter who assumed his new post as CEO of the Volkswagen brand today (July 1), said: "We launched our global SUV strategy with the second-generation Tiguan in 2016.
"It served as the basis for many successful models worldwide. Volkswagen is now taking the next step by electrifying, digitalising and networking the new Tiguan.
"This will equip the compact SUV to handle the challenges of the modern era."
VW's plug-in hybrid version of the Tiguan combines a 1.4-litre petrol engine with an electric motor.
The new R variant, which is scheduled to go sale soon after the standard, is lowered by 10mm and features bespoke bumpers, skirts and four exhausts to distinguish it from the rest of the line-up.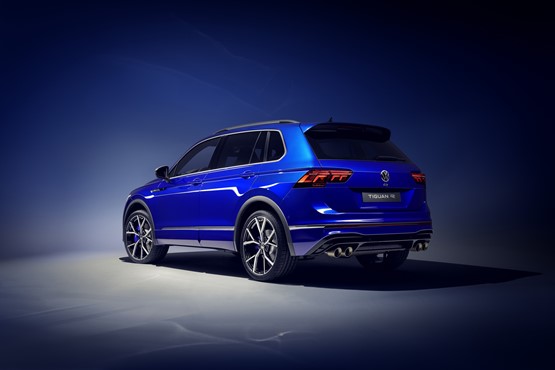 It also features "R-Performance Torque Vectoring", which VW said enables totally new SUV driving dynamics by distributing the drive power variably between the front and rear axles as well as the left and right rear wheels.
A redesigned front end is central to the design changes that effect the entire Tiguan range.
Klaus Zyciora, head of design for the Volkswagen Group and chief designer for the Volkswagen brand, said: "At the front, Volkswagen's new SUV radiator grille forges a visual link between the Tiguan and models such as the larger Touareg and the Atlas Cross Sport sold in North America.
"It really lends the new Tiguan a significantly more confident appearance."