Volvo Car UK has appointed a new commercial operations director and consumer director as part of a management restructure aligned to its ambitions to leverage agency model direct car sales.
Former consumer director Nicole Melillo Shaw has stepped into the commercial operations director post previously occupied by Matt Galvin as Ben Roth takes up the role of consumer director, stepping-up from his previous online business director position.
As reported exclusively by AM at the time, Galvin left to join the innovative battery-swapping Chinese electric vehicle (EV) brand NIO.
Commenting on her appointment, Melillo Shaw said: "This is a pivotal time for Volvo, and as we switch to a direct model, my focus will be on ensuring sustainable, profitable growth by strengthening our online operations and our partnerships with retailers, ultimately delivering a best-in-class consumer experience."
Volvo has set a target of becoming a wholly EV brand, selling its vehicles 100% online by 2030.
In June the Geely-owned Swedish premium carmaker followed its recent launch of direct-to-consumer online used car sales with the launch of Volvo Fleet and Business Online following a successful pilot scheme.
It currently has two zero-emissions vehicles on the market, the XC40 Recharge and C40 Recharge which reached UK showrooms this summer.
In her new role Melillo Shaw will be leading a change programme to transform the national sales company into a consumer-centric organisation and to accelerate growth across the business, a statement revealed.
She leads a team of 60 working across sales delivery, product and offer, and fleet and remarketing.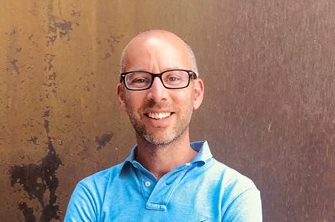 Roth, meanwhile, takes on responsibility for consumer experience, acquisition and retention, and marketing.
Prior to joining Volvo Car UK in 2021, he gained experience in financial services products, and in marketing and e-commerce activities as head of digital trading at John Lewis.
"His focus is on further developing Volvo Car UK's fast-growing online business, led by the increasing uptake of subscriptions", Volvo said.
Roth said: "I look forward to continuing the great work Nicole has done in rooting the company's strategic direction in consumer data and insight.
"I aim to use my experience to develop our online-first direct-to-consumer business model, ensuring that we succeed as an omnichannel retailer."
Volvo Car UK managing director Kristian Elvefors said: "In Nicole and Ben, we have proven talent that will be key in helping us achieve our business transformation goals.
"Their experience and insight will help us maximise the potential of our evolving business model, defining and implementing new ways to meet consumers' changing needs and preferences."