With the Financial Conduct Authority having just issued its proposals to outlaw certain commission models and encourage commission disclosure, the presenters of The Future of Motor Finance session at Automotive Management Live 2019 this Thursday are raring to share their insights and analysis.
The speakers lined up for the Motor Finance Theatre, sponsored by MotoNovo Finance, from 2.30pm include compliance expert Robin Penfold, a partner at law firm TLT, plus Ben Standish of MotoNovo Finance and, to give the dealer's perspective, Neil Smith, business operations director of Imperial Car Supermarkets.
Penfold will provide a technical analysis of the FCA's review, while Standish and Smith will both share insights and best practice that will help dealers to navigate the rapidly changing future of motor finance.
Automotive Management Live 2019 takes place on November 7 at Birmingham NEC. Dealers and carmakers can register now to attend for FREE and hear on the day about a host of areas related to modern motor retailing, from online motor sales, digital marketing, database and relationship management, electric vehicle aftersales and financial compliance.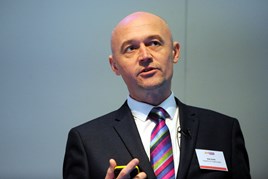 Smith will discus the culture of transparency that has helped drive the growth of Imperial Car Supermarkets, which now operates 16 dealerships and 12 service workshops in England and Scotland.
Having collected the Best Independent Used Car Dealer trophy at the 2019 AM Awards for Imperial, Smith will provide the dealer's perspective on FCA compliance and how the group has created its 'treating customers fairly' (TCF) culture.
Transparency has grown within Imperial - it was the first used car business to make all supporting vehicle documents available to view online.
As part of this ethos, Imperial identifies the customer's needs and requirements and records them in digital format during its 'qualification' stage where questions are asked that are specifically designed to comply with all industry regulations.
In addition, all employees in a sales-related position attend an induction course before taking up their roles which includes a regulatory requirements module incorporating GDPR, vulnerable customers, FCA, and TCF.
Employees are made aware of the company's and the individual's compliance responsibilities in these areas and how they are used throughout the sales processes and procedures to strike the right balance between meeting regulatory obligations and maintaining a competitive advantage.
Smith said: "This leads to complete transparency with the products we offer including finance and warranty-type products. We also have a strict audit procedure in place with an internal compliance department that conducts monthly checks to ensure these standards are upheld. To assist with our culture of compliance, we also engage the services of a third-party 'mystery-shop' company that pays monthly visits to each branch to measure performance in relation to these regulated procedures."
With such practices in place for some time and its on-going auditing and checks, Smith is confident outcomes from the FCA review will be readily incorporated into its process and the impact will be minimal.
He added: "Where required we already disclose commissions, and we have pay structures in place where sales execs are only rewarded in their performance with finance-related products providing they have received the required CSI standard – this is qualified via feedback and reviews from customers gathered via our third-party review provider, JudgeService."