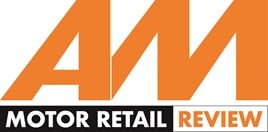 The next quarterly AM Motor Retail Review webinar takes place on April 6 with guest panellists sharing their insights into Q1 sales, consumer confidence and strategies for a successful 2021.
Joining AM's editor and webinar chairman Tim Rose are:
Neil Addley, managing director of JudgeService Yourpoll
Ben Archer, operations director at Arbury Motor Group
Daksh Gupta, chief executive of Marshall Motor Holdings
Philip Nothard, director of strategy and insight at Cox Automotive UK
AM-online readers will need to register here to attend the webinar live at 2pm on Tuesday, April 6, or to watch it later on demand.

AM editor Tim Rose said: "Given that motor retail has remained in lockdown during Q1 2021, I expect this to be a fascinating discussion full of insights into how the industry has coped and continued to serve buyers and service customers as best it could.
"Our recent research with JudgeService YourPoll identified a number of challenges that dealers are fighting to overcome, and we will explore this further to discuss what strategies will be required to ensure success in 2021."