Automotive retail technology provider CitNOW Group will aim to boost its international growth through acquisitions after securing new private equity investment.
Funds from private equity firm Livingbridge and current backer Tenzing will enable fresh acquisitions and European expansion as the business aims to "transform the customer journey in automotive", a stamen issued today (July 19) confirmed.
News of the development follows the video and imaging specialist's recent acquisition of messaging software platform Web1on1 and its integrations of Dealerweb, Tootle and Reef Business Systems in the UK.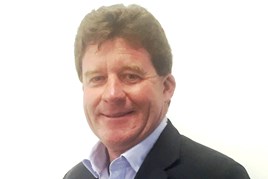 CitNOW Group chief executive Geoffrey Page-Morris said: "We are thrilled to have found in Livingbridge a partner that shares our vision for the Group. The firm's extensive experience in the software sector and its strong track record in implementing sophisticated mergers and acquisitions programmes make it ideally placed to accelerate our growth strategy."
Founded in 2008, CitNOW Group now claims to have helped to generate over 13 million sales globally, with 60 million videos processed and over 10,000 dealer installations across 64 countries.
The business claims to have the highest penetration of any software provider in the UK motor retail sector, with approximately 75% of franchised dealerships using at least one of its products.
In May this year CitNOW won the AM AWards 2022's Supplier of the Year category for a third consecutive year.
Simon Peet at Livingbridge said: "CitNOW Group is a fantastic business which has built a reputation for innovation and excellence in a large and rapidly evolving sector.
"We look forward to working with Geoffrey and his team to further scale the business organically, as well as continuing to expand the range of solutions the Group offers to its customers through strategic mergers and acquisitions."
Christian Hamilton, Co-Founder and Managing Partner of Tenzing, said: "We're super proud to have spent the last four years working with CitNOW Group, supporting its growth by completing five strategic acquisitions, scaling sales, and expanding into new markets.
"We have high conviction about the additional value we can create and are excited to partner with Livingbridge to deploy the combined power of our Growth Teams."