Used car values showed little sign of an impending "market correction" as prices rose by an average of 0.2% across the sector during August, Cap HPI has reported.
In a show of "unseasonable strength" for the sector the average used car value rose by £30 across the UK, meaning that 2020 has seen just one month where values have dropped, despite the impact of COVID-19.
Cap HPI said that the run-up to lockdown in March was the only period that delivered a decline in values.
On average, used car values when calculating the same models at the same age and mileage point as a year ago, are some 7% higher than they were in August 2019.
The show of continued stability appeared to allay some fears previously aired by its head of valuations, Derren Martin, that values could be on course for a similar "market correction" to that seen in May last year.
Commenting on the latest market data, Martin said: "The used car retail market has remained robust throughout August, making it the third consecutive month since car showrooms reopened with remarkably strong consumer demand.
"Looking at the retail advertised data received by Cap HPI, it is clear that across all mainstream sectors, prices have edged up slightly on average.
"This is unsurprising since trade prices have increased overall and consumer demand is so strong.
"If ever there was a time to increase asking prices and maintain margins, the last three months has been it. These small average increases have not adversely affected days-to-sell."
Martin observed that pent-up demand still appeared to be playing a part in the strength of the used sector as some car buyers continued to avoid public transport, more careful buyers looked to downgrade and some looked to upgrade instead of taking an expensive holiday abroad.
"There are certainly a number of interesting dynamics," Martin said.
ICE models show strength
Cap HPI reported that petrol and diesel values stayed strong and moved up slightly during August as electric vehicles (EV) and some hybrids continued to struggle to achieve previous Cap values.
EV values reduced declined for a third month in a row, with feedback from the market still that EVs continue to look expensive compared to their internal combustion engine equivalents.
Cap HPI said that price pressure continues to be around the three-year-old EVs in the volume segment.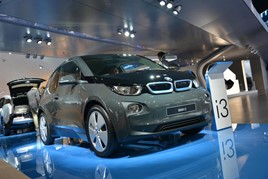 Martin said: "2017 saw an increase of around 40% in EV new car registrations over the previous year, so it is no surprise that as more vehicles come back into the used market, values will be exposed to supply and demand dynamics.
"Some examples of models that have dropped in value at that age are the BMW i3, Kia Soul and Nissan Leaf."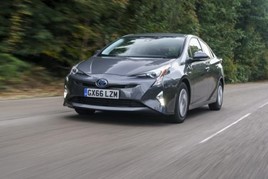 The Toyota Auris, Toyota Prius, Lexus LS and Mercedes-Benz S-Class are among the hybrids that have seen a decline in values.
The SUV sector saw smaller models increase in price, while larger ones were under more pressure due to significant availability.
Cap HPI's data indicated that the trend was most acute at younger ages.
At six-months-old, larger SUVs have fallen by around £225 on average, whereas smaller examples have increased by around £150.
The Citroen C4 Cactus, Dacia Duster and Renault Captur have increased in value the most of these smaller models. There is generally a very different customer for these two sizes of SUV.
Pricing pressures loom
In his analysis of the market, Martin remained cautious about the ongoing increase in values and suggested that "prices are likely to come under more pressure" from the end of September.
He said: "Since the unexpected upturn in June, particularly at older ages, Live values during July and August have stayed very stable, as we predicted.
"September will result in more part-exchanges and fleet returns hitting the market, as new car buyers opt for the '70' plate, but it is unlikely that volumes will be as high as in previous years.
"The reduced volumes of cars would typically lead to strong prices.
"However, with the furlough scheme coming to a close and an economic downturn continuing, consumers are likely to become more prudent.
"The pent-up demand from inactivity during lockdown will come to an end, as will people buying to avoid public transport – that was always likely to be a short-term dynamic.
"Those upsizing due to grants or savings made during the last few months will also wane.
"In short, predictions are that the next few weeks will remain stable, as there is currently no weakness in the market.
"However, from the end of September and into October, prices are likely to come under more pressure.
"What is clear is that viewing valuations in real-time and keeping vigilant will become more important than ever."