Used car auctions across the UK have reported 'exceptionally competitive' trading during March as car dealers prepared for a bumper period of sales following this week's reopening of showrooms.
Shoreham Vehicle Auctions' (SVA) managing director, Alex Wright, said that used car values had risen in recent months as the end of COVID-19 'Lockdown 3' loomed large, adding that car retailers were now "itching to get back" into auction halls and replenish stock.
BCA's chief operating officer, Stuart Pearson, meanwhile, revealed that sold prices had increased significantly in March as dealers stocked-up in anticipation of "a potentially significant uptick in retail demand."
Earlier this month Cap HPI reported that used car values had reached a "tipping point" in March with prices rising for the first time in five months.
Its valuations experts said that last month had brought a 0.1% value increase at the crucial three-year point following a series of drops at an average of 2%.
Average used car values at BCA averaged £8,039 during March as trading continued to be exceptionally competitive and record numbers of buyers joined BCA's online sales programme, the remarketing giant said this week.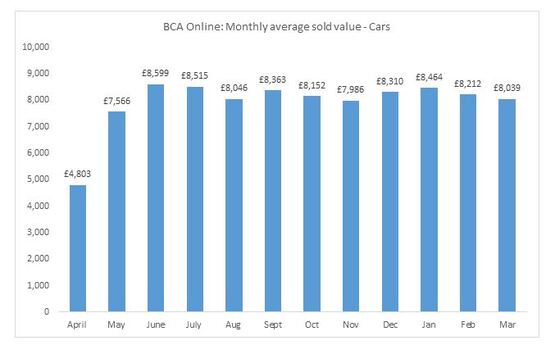 Sold volumes were "increasing significantly compared to January and February", it said, with used vehicle volumes now comparable to pre-pandemic levels and an expectation of further a further acceleration demand.
BCA's average daily online attendance numbers climbed towards 5,000 last month.
Pearson said: "March 2021 saw a significant increase in remarketing activity, with sold volumes and buyer numbers rising and competitive bidding across the BCA sales programme.
"Anecdotally, there was an expectation amongst professional buyers that the initial relaxing of Lockdown restrictions would generate a potentially significant uptick in retail demand."
At SVA, Wright said that used car demand and prices were back to where they were before dealers shut showroom doors in late December.
SVA saw prices drop to 80% of CAP Clean during lockdown but gradually returned to their usual levels in March, despite dealers still only being able to supply cars on a click and collect basis.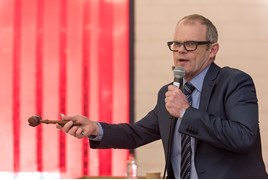 "Each month in 2021 we have seen the used car market grow and prices steadily improve," said Wright.
"Buyers have been itching to get back into the halls and start to view and bid on cars physically. All the signs are that the used market will continue to be strong into the autumn, the only challenge will be a lack of stock."
The only restriction on sales will be lack of used stock, according to SVA, due to a shortage of part exchanges coming into the market.
Long lead times on certain new cars means that issue may not start to ease until the autumn, SVA believes.
The result will be continuation of strong wholesale pricing, Wright believes. He said: "Prices have risen in 2021 and will continue to rise until market stock levels improve.
"This may be as late as September when the new 71-plate comes into being which will pump much-needed used stock back out in the market."