A 36% April surge in online traffic from used car buyers was accompanied by a 7.1% year-on-year rise in advertised vehicle values on Auto Trader.
The re-opening of showrooms after COVID-19 'Lockdown 3' was accompanied by a surge in pent-up demand which National Franchised Dealers Association (NFDA) chief executive, Sue Robinson, celebrated as a sign of a "healthy market which is set to continue to perform well".
But while Auto Trader's director of data and insight, Richard Walker, said signs of exceptional growth should give retailers confidence, he conceded that the ongoing acceleration in used car values – exacerbated by supply shortages – had brought "some concerns".
The Auto Trader Retail Price Index, which is based on daily pricing analysis of circa 900,000 vehicles, showed the average price of a used car in April was £14,124 – a year-on-year (YoY) and like-for-like increase of 7.1%.
As well bringing a 13th consecutive month of price growth, April marked the second month the rate of growth has accelerated, increasing from the 7.0% and 6.6% recorded in March and February.
Online research
It came as traffic to the Auto Trader marketplace reached 69.3m cross platform visits – an increase of 36% on the same period in 2019.
Auto Trader said that consumers spent an average of 16.5m minutes on its platform every day last month – up 30% on 2019 – as leads volumes grew by 74% growth in leads.
Auto Trader's director of data and insight, Richard Walker, said: "The levels of demand in the market increased significantly last month, resulting in the already very strong price growth accelerating even further.
"Whilst there are some concerns over current trade prices, this exceptional growth should give retailers confidence to buy knowing the positive trading margins available.
"It's more important than ever to adopt a 'retail back' approach to pricing because trade valuations simply cannot keep pace with the speed of change and do not truly reflect the live market.
"Encouragingly, wider economic factors suggest that these high levels of car buying demand are set to continue for some time.
"If that's the case, we'll need to see supply improve substantially from today's levels before that dents either the price growth we're tracking, or the margin opportunities seen by retailers."
Supply and demand
Speaking to AM this week, Cambria Automobiles chief executive Mark Lavery and Inchcape UK chief executive chief executive James Brearley both highlighted the impact of the global supply of semiconductor microchips on the sector's new vehicle supplies.
As the issues with supplies prompted the closure of numerous OEM operations – including Jaguar Land Rover, BMW Mini and Ford – lengthening new car lead times as seeing some consumers turning to the used sector.
More patient buyers are continuing to wait before buying, further stagnating the flow of part-exchange vehicles into the market following 13 months of COVID-impacted trading.
Strong demand for used cars has brought about a significant acceleration in the number of retailers making positive price adjustments to their stock, according to Auto Trader.
Of the average of 2,316 retailers who adjusted their prices last month, more than one-in-five (22%) made an price increase across all stock on their forecourts – up on the 16% who made increases in March and 15% in February.
In May, more than one-in-four (27%) of the retailers amending prices, adjusting upwards.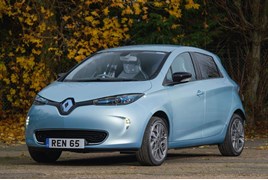 The imbalance of supply and demand looks most acute among electric vehicles (EV).
A 132% YoY rise in demand for volume EVs on Auto Trader in March 2021 rose to 242% in April, outstripping the 84% growth in supply levels. As a result, prices increased 8.2% (£20,364).
Demand for premium EVs rose from 136% YoY in March (from 48% in February) to 209% last month.
Prices contracted by 4.0% YoY (£43,011) in April, however, after a 211% increase in supply.
As the number of used diesel and petrol cars in the market dropped 24% and 12% YoY, growth in consumer demand of increasing 62% and 60%, triggered a rise in the average price of a used diesel of 9.2% YoY (£14,804) in April as petrol prices grew 5.8% (£12,627).
Robinson said: "The repeated increase in average used car prices shows a healthy market which is set to continue to perform well fuelled by pent-up demand as dealerships have now reopened as well as a growing confidence in the economy.
"These figures are mirrored by retailers' feedback which indicates strong customer footfall and large volumes of enquiries."