Car dealers sold vehicles seven days faster than they did at the start of 2021 after the return of showroom retail accelerated the sector, eBay Motors has reported.
Average days to sell dropped month-on-month from 45.6 to 42.4 days in April, according to the online marketing specialist, more than a week faster than the 49.5 days averaged in January and February.
Dealers in Scotland sold cars the fastest, averaging just 33 days, it said.
Meanwhile, prices rose by 4.3%, to £12,753, as demand ramped-up following the return of physical transactions.
But the effects of limited stock availability manifested itself in a 7% reduction in dealer inventories month-on-month, falling to 46.7 vehicles, the lowest level seen this year.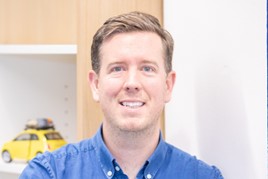 Dermot Kelleher, head of marketing and research at eBay Motors Group, said: "Dealers are now selling cars seven days faster than at the beginning of the year, with average days to sell for the month now closely tracking the pre-COVID levels of 2019 when the average for the year was 41 days.
"However, the recovery remains delicate with the shortage of wholesale stock an ongoing concern across the sector, especially with the new car market facing its own supply issues with the semiconductor shortage impacting production for many brands."
Waylands Automotive managing director John O'Hanlon told AM that the impact of the global shortage of semiconductors on new car production was currently his main concern for the remainder of 2021 in an article published this morning (May 10).
O'Hanlon said his business was currently operating with 60% of its usual used are stock and feared the knock-on effects of the crisis would exacerbate supply shortages.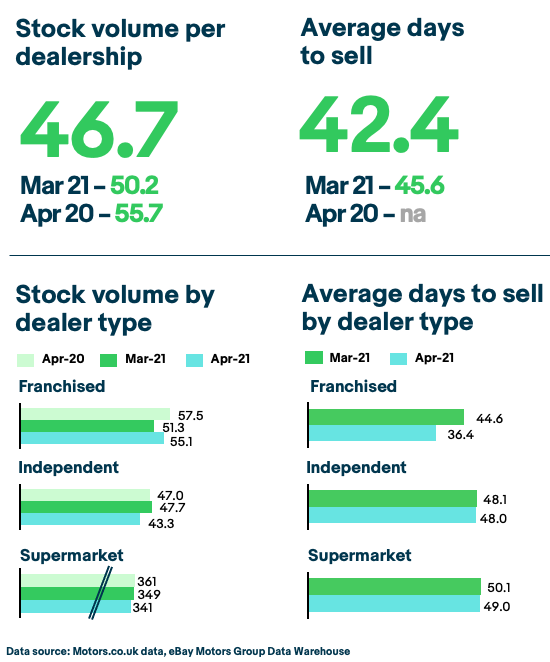 EBay Motors found that franchised retailers had been most successful in maintaining their used car stocks in April.
As independent dealer stocks dropped month-on-month from 47.7 to 43.3 units, car supermarkets were down from 349 to 341 units, but franchised dealers increased their average used stock levels from 51.3 to 55.1 units.
The online marketing specialist highlighted car retailers' April success in selling SUVs and 4x4s, in particular, in its April data.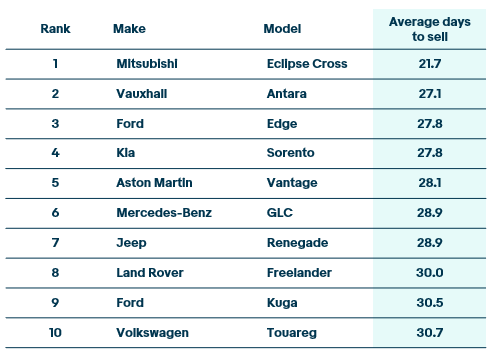 In its fastest-selling used car rankings, the Mitsubishi Eclipse Cross topped the list, averaging just 21.7 days to sell, followed by the Vauxhall Antara (27.1 days) and the Ford Edge and Kia Sorento (27.8 days).
Petrol continued to be the most popular fuel choice for buyers searching online, accounting for 53.2% of all views and 53.8% of dealer stock.
However, diesel-engined cars sold faster averaging 41.4 days, compared to 42.6 for petrol derivatives, while hybrids averaged 51 days and electric vehicles 51.5 days.