Car retailers have been warned that Government travel bans and delays to the easing of COVID-19 lockdown are likely to see the "huge acceleration" in used car pricing continue.
Used car values rose by a record 9.7% on Auto Trader last week as strong consumer demand drove a 29% rise in visits to the platform over pre-pandemic levels.
And with national news reports highlighting the ramp-up in demand for used cars – in some cases leading to "gazumping" by eager customers – it has been suggested that new restrictions on foreign travel and delays to the lifting of lockdown will prolong the buoyant market trends.
Auto Trader's data for last week showed the near 10% rise in values on a year-on-year (YoY) on a like-for-like basis as it registered 15.3 million website visits – up almost a third on the same period in 2019.
The shift marks 57 consecutive weeks of price rises and a "huge acceleration" in the 5.7% year-on-year price growth seen during the week of April 12.

Speaking to in the July edition of AM magazine, which reached subscribers this week, retailers said that they had been concerned that Auto Trader's value indicators were not keeping pace with the rising wholesale cost of used car stock, widely blamed on supply shortages.
Auto Trader's director of data and insight, Richard Walker, said: "After eight weeks of acceleration, we've seen another record set for price growth rates.
"And with consumer demand set to continue, fuelled by a positive sentiment shift towards car ownership, more disposable income, an aversion to public transport – this coupled with the ongoing supply challenges – we don't see any reason for this growth to ease anytime soon."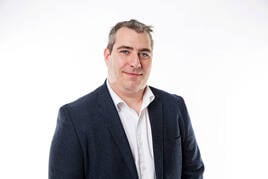 Walker suggested that good margins were still possible for car retailers, despite the rising wholesale value of vehicles. He said: "Despite the inflation in trade prices, our data highlights the margins available. Prices are high, days to turn are low, and demand is incredibly strong; I highly recommend retailers adopt a retail back approach to their pricing and sourcing strategies and make the most of this opportunity.
"Retailers should also assess the pricing across their whole forecourt and ensure older stock reflects the positive movement of the market too, otherwise they risk leaving margin opportunities on the table."
Auto Trader's data suggested that it took an average of just 22 days for stock to leave dealers' forecourts last week, which is 24% fewer days than when physical showrooms were permitted to reopen.
Recent market from Indicata suggested that one-in-four used cars were being sold too cheaply as prices continued to soar.
Auto Trader said an average of 2,284 retailers made daily price adjustments last week, which is over 350 fewer than the same period in 2019.
Its data suggested retailers were making significantly smaller reductions to sticker prices, averaging at just £15, which is 96% less than the average adjustment made in 2019 (£335) while there was a "notable acceleration in the number of retailers making positive price adjustments".
Of those retailers who made daily adjustments last week, 37% increased sticker prices across their entire forecourts – up on the 32% recorded in May, and 22% in April.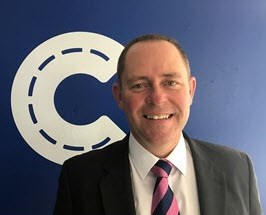 In his latest market analysis, Cazana's director of insight, Rupert Pontin said its used car pricing index had risen 2.5% last week as used car sales rose 12.3% by volume and new retail listings dropped 29.3% amid stocking constraints.
While Pontin highlighted the issues related to consistent price rises, he suggested that wider market trends were likely to ensure consumer demand remained strong – continuing to drive the market.
"The burning industry question at the moment is when the consumer demand will begin to slow down, and supply will start to match demand," Pontin said.
"Until Monday 14th June, there was an expectation of six weeks or so until a balance returned, although the latest announcement by the government to delay a full return to normal life for another month and the continued restrictions on foreign travel, realistically mean that consumers will have less to distract them from buying a new or used car. This is good news for the UK economy and specifically the automotive sector."
He added: "Consumers drive pricing and if used cars sell at the higher price, then the current wholesale pricing will remain robust for the time being."