Toyota is aiming to draw on car buyers' appetite for crossovers and SUVs with the Aygo X (say "cross") rebranding of its city car.
Coming hot on the heels of the excellent Yaris Cross (yes, they spell out 'Cross' in that case), it continues to be part of what remains of an A-segment shorn of the Citroën C1, Peugeot 108 and Ford Ka in recent years, however.
While its nose adopts the Yaris Cross's styling, its 11mm height increase is barely noticeable.
Wheel arch-filling 17- or 18-inch alloys, arch extensions and side skirts are though, along with bi-tone paintwork made more distinctive by vibrant Chilli Red, Cardamom Green, Ginger Beige and Juniper Blue options.
Based on the Yaris platform, the Aygo X is 250mm longer than its predecessor and 125mm wider, though remains compact and has a 4.7 metre turning circle.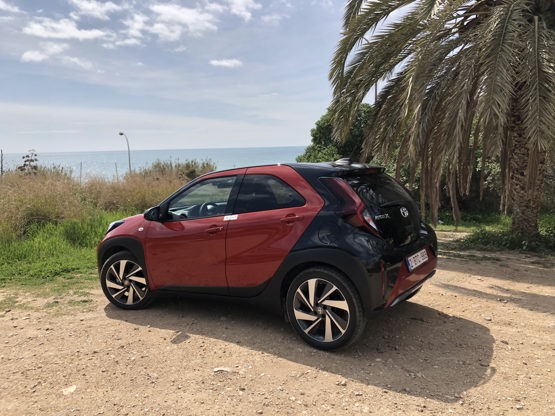 Rear leg and headroom remain best suited to small children, but boot space has grown 60 litres to 231 litres.
Prices start at £14,805 for the entry-level Pure trim car, with Edge £15,505, Exclusive £17,725 and Limited Edition £19,650. An optional CVT gearbox adds £1,100 to each.
It's more expensive than its key rivals, then, but it's also larger and better equipped as standard.
Pure features 17-inch alloys, automatic headlights, air conditioning, a seven-inch touchscreen infotainment system and a leather steering wheel.
Toyota Safety Sense further brings automated braking with pedestrian and side-approaching vehicle detection, adaptive cruise control, road sign assistance, lane-trace assist and an automatic high beam.
Edge adds 18-inch alloys, automatic wipers, rear privacy glass, fog lights and an eight-inch touchscreen. Customers can also spec a power-operated canvas roof (£895).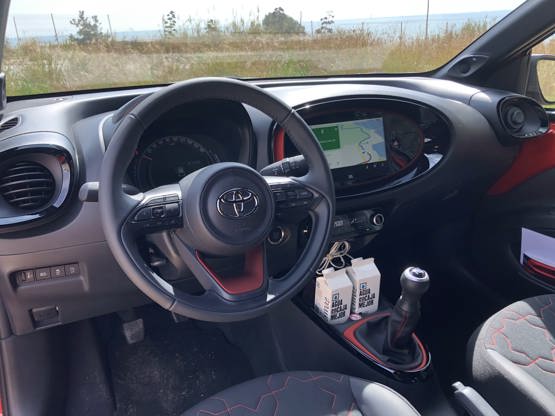 Exclusive's part faux leather upholstery, wireless phone charger, LED headlights, keyless entry and start and nine-inch Smart Connect infotainment system – including live nav, connected services and over-the-air software updates – deliver a range-topping feel.
This trim also introduces the option of a five-speaker JBL sound system (£495) which not only fills the little cabin with rich sound but 42 litres of boot space with its 300W amplifier.
Available for six months, Toyota's Aygo X Limited Edition is only available in Cardamom Green, with 18-inch matt black alloys, Mandarin orange trim highlights, part-leather heated front seats and that canvas roof.
The Aygo X's cabin architecture is quirky, but functional, a lozenge-shaped gloss black centrepiece neatly accommodating the infotainment.
The physical buttons on its stylish multifunction steering wheel give easy access to functions on the move.
And, despite the limited height gain of the Aygo X, Toyota has raised the seating position by 55mm to provide good visibility.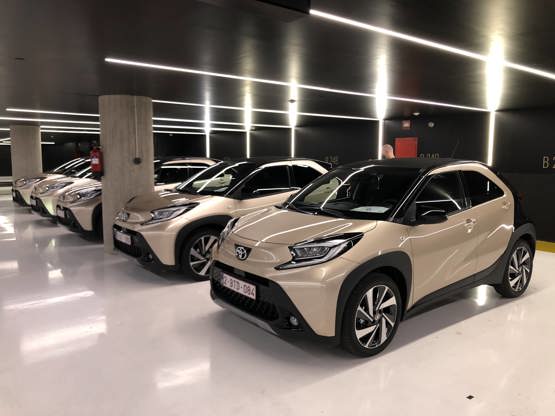 All Aygo Xs feature the same three-cylinder one-litre petrol engine, with 72PS and 93Nm of torque.
In a city setting the optional CVT gearbox made progress effortless. At motorway speeds and in hillier landscapes it made for a less comfortable bedfellow, however, due to the three-cylinder engine's reliance on revs.
There is little to pick between the two gearboxes in terms of economy. The manual claims combined fuel economy of up to 58.9mpg with 109 to 110g/km CO2 emissions, the CVT 56.5mpg and CO2 emissions of 109 to 114g/km.
Both accelerate to 62mph in a whisker under 15 seconds with the manual topping out at 98mph, the CVT 94mph.
The Aygo remains a hatchback at heart – X or no.
Toyota has retained its youthful style and added an appreciable layer usability and safety kit, though.
That should be enough to secure it a far greater share of that smaller A-segment.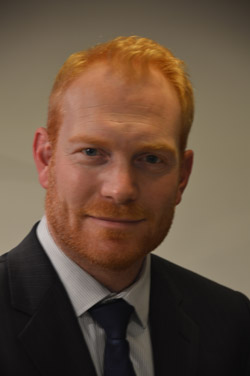 Q&A with Charlie Holcombe, senior brand manager (Toyota)
Why was it important to give the Aygo the 'cross treatment' in its latest generation?
Customer feedback and market trends identified that there was desire for a stylish, affordable, compact and manoeuvrable vehicle. Feedback also suggested that the higher riding position of an SUV would appeal to provide better visibility within urban situations. Toyota's European stylists have evolved Aygo from a hatchback to a crossover body type to make it the best proposition in its class, whether in the city or on open roads, with a confident driving position and visibility.
Aygo was the UK's A-segment market leader in 2021 (17,385 units). What are the Aygo X's projected UK registration volumes for 2022?
With the current supply situation we are more cautious about future growth statements. However, for the past couple of years Aygo has been leading the A-segment and we are confident customers will continue to have Aygo X at the top of their consideration lists.
What is the expected retail/fleet split for the Aygo X?
Historically, around one-in-four Aygos sold are to fleet customers and we would expect this to continue for 2023. For the remainder of 2022 we expect Aygo X to fulfil mainly retail sales. There are a few trim options for Aygo X.
Which grade do you expect to be the big seller?
We expect the Edge grade to be the biggest seller, making up around 55% of the mix, followed by the Pure at 35%.
How is Toyota planning to roll-out its marketing to help launch the Aygo X?
Our objective is to drive awareness and a positive image of Aygo X with our core target audience. They are a youthful audience who have a fashionable and vibrant view on life and want a car that expresses their personality. The launch campaign is supported with a large media investment, and channel selection has been weighted to ensure cut through including broadcaster video on demand, YouTube and social channels.
How will the Toyota SUV/crossover line-up evolve from here?
We will add another model to our SUV line-up when we launch Corolla Cross at the back end of this year, supporting the growing trend for SUV-style vehicles.