Automotive retailers were obliged to accelerate their omnichannel retail plans in response to the COVID-19 pandemic, but another by-product of this development has been the demise of the haggle.
Do a deal on your next motor. Consumers still talk about dealers and dealerships, but the industry has fought to rebrand as 'retailer' for almost a decade.
Market pressures around new car supply and unprecedented used vehicle prices has meant haggling during the sales process has not really been a thing for the past two years. There is no haggling in a seller's market.
However, there is also no real desire for haggling to return from a business point of view.
Robert Forrester, Vertu Motors chief executive, told AM the new car haggle has been dead for some time, caused by consumer demand far outstripping available new car supply.
He says: "I don't see a desire from car manufacturers to return to a market of oversupply. Discounting on new car sales has not been happening for some time and, even when supply returns, there is a desire from retailers and manufacturers to keep that window between demand and supply very tight."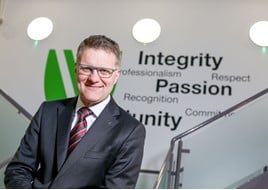 Forrester said oversupply was creating profit pressure for original equipment manufacturers (OEMs) and retailers. But Forrester thinks that this time "the penny has dropped".
He says: "A delivery window of two-to-three months is the sweet spot and, if we can keep new car production in balance to that window, there's no reason for discounting to continue.
"A fixed price creates new car price transparency whether you're on an agency or non-agency model."
Steve Young, ICDP managing director, says a lead time of two-to-three months would be a good situation for meeting customer demand more accurately.
However, he says it will only take one national sales company (NSC) to change tack on this for "the whole wall to collapse".
Young says: "If you have one NSC managing director who is under pressure on targets, the product isn't the best around at the time and competitors are eating their lunch, what happens then?
"Will they still hold the line?"
The reduction in point-of-sale discounting has meant an increase in new car margins for Vertu, although with a variance between franchises.
Forrester declined to define the exact size of the increase but said it has been "quite considerable".
Young agrees that the market has been moving to intelligent dynamic pricing for a while, particularly for more sophisticated retailers, and haggling over price has started to reduce across the board.
He also says it is too simplistic to say fixed new car pricing would mean higher new car prices.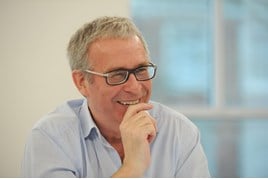 Young says: "The majority of new cars are sold on new car finance. If we have improved residual values (RVs) as part of less discounting and balanced supply, that will be reflected in the monthly price customers are paying on finance.
"So, in pound notes per month, I don't see there being big price increases as a result of moving to fixed prices."
Pendragon's CarStore used car division operates a fully hybrid customer journey where vehicles can be bought online or in the showroom, with as much or as little digital interaction as they like.
Mark Akbar, CarStore managing director, said fully end-to-end online sales account for around 13% of sales, while the vast majority of customers still visit the showroom before buying.
The expectation for used car sales is that haggling is likely to remain a part of the business model. Used cars are unique and prices will vary dependent on several variables such as mileage, condition, trim and options.
However, CarStore has been operating a oneprice model for several years and Akbar says haggling has been eliminated from the customer journey as a result of its omnichannel approach.
He says: "There is a fair price for each model based on our own group data and analysing data from third party sources.
"We make sure we deliver that fair price up front, and it has totally removed the haggle from the customer journey. Our prices might not be the lowest, or the highest, but it's what we deem as a fair price for the market."
Akbar says the majority of customers accept and enjoy this aspect of the sales journey, but adds there is no movement to close a sale by shaving off £100 here or there.
Has this also changed the behaviour of sales teams? There are still business objectives to hit for all dealerships, after all.
Akbar says he is more focused on customer service, building value and positive word of mouth through feedback and online reviews to drive sales targets, compared with sales teams pushing stock by discounting.
He says: "If you put the customer at the centre, sales will follow."
THE GLADIATORS
Forrester rubbishes the oft repeated claim that customers don't like to haggle at the point of sale.
He says an end to discounting or trying to get a deal on a vehicle may be missed by some.
He adds: "Some customers actually quite like getting a deal and that part of the process. Some do not. But to say that the majority of customers don't like it is absolute rubbish."
Young described customers looking for a deal as "gladiatorial types" that view haggling as an opportunity to prove their worth in getting a spectacular deal beyond what would have been offered by the retailer.
Moving to a fixed price model would mean that even the gladiators would have to accept defeat.
Although even in markets like Sweden, where Mercedes-Benz has already introduced fixed pricing for new vehicles, there is still some room for manoeuvre from retailers.
As a result, Young does not think moving to an agency model will fully eliminate room to make a deal, saying: "Dealerships in Sweden can offer non-cash incentives as part of the deal like a roof box or winter tyres.
"Even within an agency agreement, where a dealership is paid a fixed commission by the OEM for each vehicle handover, there can still be volume bonuses in place.
"There is still room within each commission to discount under the agency model."
Young says for those retailers that choose not to go with the agency model, they should expect to see changes to margins and bonus structures.
He says: "While it might not be eliminated entirely, the scope for dealers to discount will be much reduced in the future."
WHAT'S NEXT WITH AGENCY AND FIXED PRICING?
Forrester envisions manufacturers building a digital process online for new car sales where customers can perform their new car purchase online through the OEM's website, but there is a process by which that journey can be shared securely between the OEM and the selected local retail agent.
Forrester says the development of these digital system back-end processes are still in the "very early stages".
Young says while it's termed a fixed price model for new cars, there will still be adjustments.
He likens a new car pricing model working in the same way airlines try to fill their seats.
He says: "The new car price could be adjusted in anticipation of how capacity is being utilised for the delivery week or month the customer is looking for. There could be one price for delivery this month or a price for delivery in three months.
"Customers might still be able to get a better deal, but only in the same sense that you could be sat next to someone on an easyJet flight, but you paid less than them because you bought your tickets at a different time."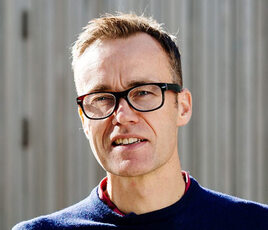 Peter Brown, drivvn chief executive, says his business is currently working with a number of dealer groups and OEMs on being able to accurately track the customer journey at all contact points both digital and physical.
This is important because, as the retail model moves to a fixed new car price and fee per vehicle handover, it will be important to track who has done what. How much work did the agent do in the customer journey? How much was done by the OEM?
Brown says: "Retailers expect a fair reward for the work they have put in place and correctly attributing work done during the customer journey is something a lot of our customers are working on."
The company already has a working model to track retailer attribution during the customer journey for the new Citroën AMI electric quadricycle.
Brown says: "We're live in several markets in Europe for the AMI and orders are now being placed for the new model in the UK too.
"It's going to be a very interesting test case to track activity accurately across the journey."
Brown expects vouchers to largely replace the haggle in the new car sales process. Drivvn already has the feature for retailers or OEMs to add a voucher code when purchasing.
He says: "OEMs' quarterly deposit contribution campaigns can be repackaged as vouchers or discount codes at the point-of-sale.
"Customers expect to sign up to get a discount on their first order, or for signing up to a mailing list when they buy anything online. It's something that's become very expected and so introducing vouchers for new cars will be something we'll see expand in the future."