In a used car market starved of supply vehicle acquisition has become the boom industry, with retailers launching their own car buying platforms to rival third-party providers.
In this in-depth AM investigation, Tom Seymour explores some of the tactics businesses have employed to retain their flow of stock in a bid to offer oversight of the pros and cons of each approach.
Adapting to change quickly and keeping an open mind have been prerequisites for business survival over the past two years.
Such competencies apply especially to the area of stock acquisition.
COVID-19 lockdowns forced a lot of physical auctions to close, which accelerated many dealers down the route of bidding for stock remotely.
In addition, used car market madness has seen prices inflating by 30% as a result of new car supply shortages.
This, too, has caused big shifts in the way retailers fill their forecourts.
Hendy Group, the AM Awards 2021's Used Car Dealer Group of the Year, had, luckily, timed a total overhaul of its approach to stock acquisition just before the first lockdown.
The group has 45 used car departments, three of which are independent, non-franchised Car Store locations that each hold up to 300 vehicles.
Hendy Group used car sales director Simon Palmer told AM: "We totally reassessed what we sold and how we acquired vehicles.
"You have to be open to new ideas on stock. These ideas might come from an experienced buyer or from a 21-year-old sales advisor. You have to embrace change and what is thrown at you."
The business made the move to digital and now nearly 100% of auction stock is bought online.
Palmer has already increased the number of part exchanges that are retailed directly through its Car Store centres and uses services such as online stocking portal Motorway to source additional stock.
The group has worked hard to make sure it was never understocked in 2021 and, while it has seen its annual stock turn reduced from nine times to seven-and-a-half, it has retained margins on stock and is on budget for its used car business.
Editors at Cap HPI say one of the biggest challenges regarding stock right now is its overall management.
Over-age vehicles, previous high prices paid to acquire stock, coupled with increasing holding and operating costs, all present big challenges.
Cox Automotive International insight and strategy director Philip Nothard says the profile of stock within the dealer market has changed.
A shortage of stock has meant retailers are keeping vehicles for longer, they're looking at higher mileage, older vehicles and expanding outside of franchise.
Nothard says: "This is going to remain the case going forward. "Whereas before you might have operators working in silos for the nearly new, up to three years, three-to-five and then five-plus, these market areas are becoming more blurred. Everyone is entering into everyone else's marketplace."
EMBRACING ONLINE
In Palmer's opinion there is no longer any need to physically go to an auction centre. He says: "There is so much data available on stock that you can use that to determine what stock is going to sell well in a specific location. We can use that to be really targeted with the stock we want."
Hendy's used car buyers only acquire stock that scores a rating of 65% or higher on Auto Trader's Retail Check service.
This uses Auto Trader's market data, consumer demand and historical sales data analysis to appraise how well a car will sell.
Palmer says: "Our used car buyers have all become data experts and have expanded that skillset over the past couple of years.
"Whereas before they were attending auctions physically, they're now working remotely and using all the data at their disposal."
Whether buying online or attending in person, the big benefits for auctions include choice, access and additional connected services. Dealers can buy from auction, fund their purchases with stocking plans and move vehicles with logistics services, all through the same provider.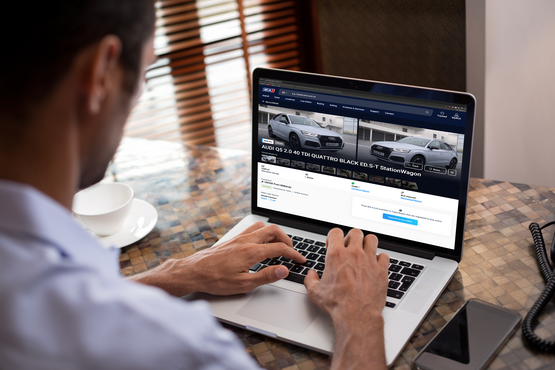 Chief operating officer at BCA UK Stuart Pearson says: "All BCA sales are staged online so buyers get access to a nationwide basket of stock every day from wherever they happen to be.
"Vehicles are available from the widest number of vendors including fleet, lease and dealer stock, at every price point and condition standard, at a variety of ages and mileages, with every possible make and model represented, including newer, retail-ready stock."
With the vast majority of auction sales now taking place online, this also levels the playing field for buying stock.
Pearson says: "Not only does this drive purchasing efficiencies for buyers, but it vastly enhances the opportunity to look across a broader range of stock than would be visible in any physical sale, no matter how big the site.
"Availability of the right stock in volume and access to increased levels of funding continues to be key to our customers."
Pearson adds that there has been a "noticeable increase" in requests for stock-funding facilities from both new and existing dealers as they look to respond to an increasingly competitive used car marketplace.
OTHER SOURCES
That competition has been exacerbated by new car supply shortages which have had a knock-on effect in many different ways, including rental and ex-fleet stock which would have been going back into the used car market and through auctions.
According to data from the Society of Motor Manufacturers and Traders (SMMT) new car short-cycle registrations were down 65% in 2021.
Fleets are running vehicles for longer while they wait for new cars to come through.
Nothard says: "The rental industry has no product from a supply perspective.
"Rental is last on the priority list from the OEM viewpoint because it's the least profitable supply channel.
"So, actually, rental has become a competitor for dealerships for stock in the used market.
"Rental would have been a source of stock in the past, but now it's a case of gamekeeper turned poacher."
Manufacturer-focused sales of used car stock has been one of the remarketing channels that has been, and continues to be, heavily impacted by the challenges of limited new car supply.
Cap HPI says franchised retailers who, in normal times would rely on the remarketing operations from OEMs, have had to utilise all the buying channels available to them, be it from traditional auctions to retailing more of the part-exchanges they have taken in.
Cap says: "Retailers who stock late-plated products have also had to diversify the age and mileage of vehicles they would normally stock and look at slightly older cars with more miles on the clock.
"As OEMs prioritise retail, along with fleet and leasing new car registrations, it may be some time before we see OEM used cars volumes return to normal."
PART-EXCHANGES
Part-exchanges have always been a potential source of stock for retailers to sell from their own expanding used car operations.
A recent Parkers poll of 311 UK car owners looking to dispose of their vehicle in the next four months shows that more than two-thirds (68%) are looking to part-exchange.
Just more than a quarter will prefer to try to maximise the price for their vehicle by selling privately and the remainder would use a service like We Buy Any Car (WBAC), Motorway or Carwow to sell their car.
There are some pressures on part-exchanges as a source of stock due to new car supply, too.
Hendy made the decision to switch the bonus structure for sales executives across the group to orders taken, rather than sales, because there has been limited new car supply.
Palmer says: "What we have found is that the majority of customers have been happy to wait for the delivery of the new car, so they're staying in their old one and we're not getting that part-exchange through."
He says Hendy has grown better at buying directly from consumers with its We Want Your Car or Van campaigns, which, among its promotional offers, has delivered up to £500 extra for customers' part-exchange vehicles, free Diamondbrite paint protection, 10 years' MOT tests and two valets per year for three years.
Palmer says: "With certain brands when we knew we were going to be short of stock we put a renewal process in place where we would go through the customer database and ask, where appropriate, to buy customers' vehicles directly."
Cap HPI advises dealers to look to retail as many part-exchanges as possible.
It says: "Even though some part-exchanges you buy in are out of franchise, older and have higher miles, there could still be a profit in them."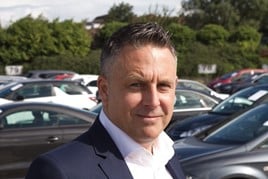 Nothard echoes Palmer's earlier statement about embracing change. He advises used car dealers to understand and utilise the efficiency of the digital marketplace.
He says: "If dealers and buyers don't start to think differently about their location, stock profile, customer base and access to product, they will start to lose out.
"I would be watching every market place I possibly could, both in retail and trade.
"You can't broad-brush it now. You can't rely on a fixed margin or one marketplace. You have to think very differently."
BIDDING FOR STOCK
Increasing digitilisation in the automotive industry has helped the growth of online used car marketplaces such as Motorway.
The online stocking portal launched in 2018. It links approximately 4,000 used car retailers to bid on vehicles for sale by private used cars sellers from across the UK.
The business is helping facilitate up to 800 sales each day and has ambitions to increase this to 5,000 vehicles a day "in the not-too-distant future".
The company completed around $1.2 billion (£910m)-worth of transactions in 2021, a threefold increase on 2020. It is on track to double growth in 2022.
Its team has gone from 60 before the pandemic to a staff of 300 today.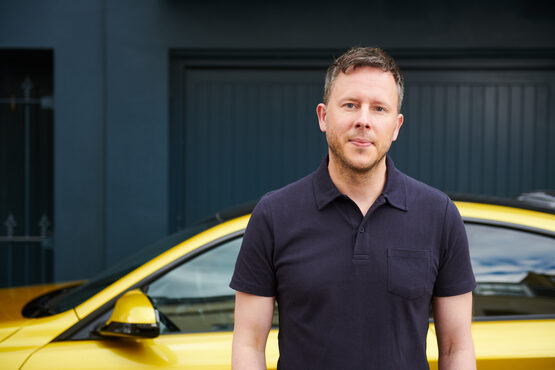 Motorway founder and chief executive Tom Leathes says: "We felt there was an opportunity to create a better marketplace which was more efficient, involved fewer middlemen and delivered better value to dealers and consumers.
"There were some dealers who were reluctant to buy online before the pandemic, but COVID has accelerated a shift that was happening anyway. We were very well positioned to support dealers online.
"Since then, it's been about doubling down on the growth and building for scale."
Leathes believes privately-owned, privately-specced, low mileage and well looked-after vehicles offer the strongest quality used car stock.
Motorway's current focus is on increasing the percentage share of dealers' used car stock that is bought through the platform.
Leathes adds: "We're still doing a relatively small percentage of used car transactions in the UK. We think there's a lot of growth available. We want to share more data with dealerships to help them make better informed decisions about what stock to buy."