Over 2.6 million vehicles were MOT tested in June as motorists continued to ensure their vehicles were roadworthy, despite the Government's six-month testing holiday.
After MOT Testing became mandatory once again on August 1, many industry bodies have suggested a backlog of testing provision across the UK could cause headaches for test centres, car retail operations and garages.
But a Freedom of Information Act (FOI) request by online used car stock source, Motorway, revealed that MOT activity had already begun to ramp-up in June, with 2,622,920 MOT tests completed after car showroom re-opened their doors.
The total was 86% on May figures and 21% down on June 2019's 3.31m tests.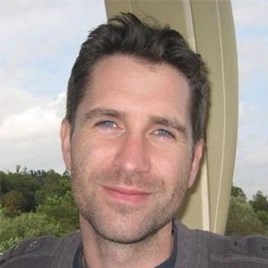 Alex Buttle, director of car selling comparison website Motorway, said: "From next month, MOTs will be mandatory again, but the number of motorists taking up the government's offer of a six-month test extension had already tailed off significantly well before the announcement was made.
"MOTs almost doubled in June vs May, and were up just under two million on April, the month after the grace period was announced.
"It's clear that people have chosen safety over short-term savings, and the peace of mind of knowing that their car is safe, mechanically sound and in the best condition to protect its ongoing value.
"'Safety first' is the motto here - the cost of an MOT (at just £54.85 for most cars) is small compared to the cost of an accident caused by a potentially dangerous defect that may not be flagged up for 18 months if the full six-month extension is taken."
Thanks to the data acquired via its DVSA FOI request, Motorway was able to rank the cities where the most MOT tests took place during June: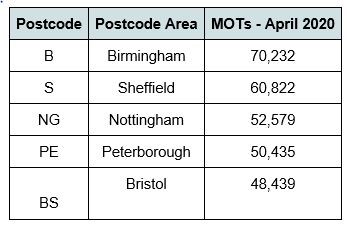 Last week Chris Price, head of MOT policy at DVSA, urged motorists to get their MOT done quickly in order to avoid the impact of a potential backlog created by the temporary holiday brought about by the COVID-19 pandemic.
He said: "MOT exemptions were issued to allow people to continue to use their vehicles for essential travel during the pandemic.
"The MOT is an important test to ensure a vehicle remains safe and roadworthy.
"We know that garages are likely to be very busy this autumn with double the usual demand. We are encouraging motorists to consider bringing their MOT forward to help beat the rush."
Back in June, following a previous FOI request to the DVSA, Motorway reported that 2.15m MOTs had been carried out during April and May despite the option to miss the vehicle roadworthiness test under guidance issued by the Driver and Vehicle Standards Agency (DVSA) back in March.
Motorway, which aims to connect car retailers with vehicles offered for sale via private sellers – as chief executive, Tom Leathes, described in a '10 minutes with…' interview with AM earlier this year – said that motorists looking to sell or part-exchange their car should be acting fast to ensure their vehicle's MOT certificate is in place.
Buttle said: "Besides safety concerns, value is another key reason why people will have chosen not to extend their MOT date.
"Delaying your MOT could affect the value of your car if you're looking to trade in and buy another vehicle some time soon.
"A used car of any kind which has recently passed its MOT is going to be more attractive to buyers than one with a delayed test."