Volkswagen has launched a new All-in car care package which provides owners of VWs aged three to five-year-old two services, two MOTs, a two-year warranty and two years roadside assistance.
Billed by the German car maker as a "game changer" for the used car sector, the offering is aimed at supporting customers while driving more of the brand's used car parc into its franchised car retail network.
Volkswagen UK said that All-in represents its "biggest single aftersales investment" to date, at a time when the brand is focusing even more on its aftersales and Approved Used vehicles.
The brand said that the UK car parc of vehicles eligible for All-in is conservatively estimated at considerably more than half a million vehicles.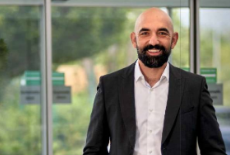 Andrew Savvas, director of Volkswagen UK, who discussed aftersales and used cars in a recent interview with AM, said: "Until All-in from Volkswagen, this kind of comprehensive support was not offered by a manufacturer.
"At Volkswagen, we're incredibly proud of our cars, whether they're brand new and showroom-fresh or well used and loved, and believe that all of our customers deserve the best support, even if their car is a few years old.
"The peace of mind and value for money that this innovative programme provides is sure to make the lives of our customers easier, thanks to the many benefits that All-in provides."
News of the new aftersales offering from Volkswagen UK comes less than a month after Kwik Fit claimed to have launched the 'Netflix of car maintenance' in the form of a monthly subscription service covering the cost of new tyres, wheel alignment, MOTs and an annual service.
While Kwik Fit said that prices of its scheme would have to be calculated on an individual basis, depending on the make, model and age of a car, VW's All-in package is priced at £33.45 per month - £802.80 over the course of the two-year agreement.
Cars that have covered over 100,000 miles, and vehicles with engines of more than two litres in engine capacity are not eligible for the offer, however.
All-in is a development of changes to the Volkswagen Approved Used model rolled out in 2020, when two years of warranty cover, two years' MOT, and two years' roadside assistance were introduced to every Volkswagen Approved Used car sale.
All-in's two years of free servicing is added to any Approved Used vehicle when purchased using a Volkswagen Financial Services (VWFS) Solutions Personal Contract Plan.
Savvas said: "The programme, and the investment behind it, proves our commitment to providing an industry-leading package for owners of used Volkswagens.
"A customer isn't just a customer until they leave the showroom, or even for a year or two after that – our support is ongoing and comprehensive, and reflects the belief we have in our cars, long after they are delivered to the first owner."