A free Automotive Management (AM) webinar is set to offer insight into the issue of service retention in a car retail sector driving to overcome the challenges posed by COVID-19.
The hour-long "General Manager's Guide to Improving Service Retention" webinar will take place at 2pm on May 25 and will draw on the experience of a panel of experts while aiming to attract interactive discussion through a live Q&A.
Sponsored by digital service reception software provider TjeKvik, the webinar will feature insight from Group1 Automotive divisional aftersales manager Richard Staunton, Devonshire Motors dealer principal Nathan Tomlinson and Johnsons Mazda general manager Helen Price.
Also joining webinar host AM news and features editor Tom Sharpe to offer his insight to the webinar will be Nick Pratt, TjeKvik's business development director.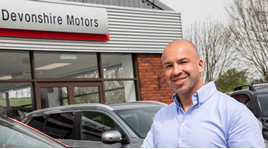 Tomlinson, whose business won the AM Awards' Best Aftersales Performance award in 2018, said: "With overhead absorption at typically less than 60% is the automotive sector missing a trick?
"Our aftersales departments are a potential goldmine, requiring little in the way of additional spend or even additional customers to unlock much more profit.
"Do we put as much senior time and resource as we should into what I believe is our best opportunity for immediate returns, and an area that can arguably generate more vehicle sales than a traditional car sales department?"
Staunton, Tomlinson and Price - the AM Awards' current General Manager/Dealer Principal of the Year - will aim to share their expertise during the webinar as well as being open to questions from the audience.
Sharpe said: "With a panel that has proven their success in operating profitable and smooth-running aftersales operations there'll be lots of tips and insight to draw from in next week's webinar.
"Hopefully online attendees will get involved and pick the brains of our guests to get all they can out of what I'm sure will be a really informative session."
Next week's webinar is one in a series of 'General Managers Guide to…' webinars from AM.