Isuzu UK franchised dealers will offer customers free windscreen wipers and a 38-point safety check as part of its new Quick Check programme.
The new scheme will ensure that vehicles are safe for the winter weather while providing each customer with a full condition report, the Japanese pick-up brand said.
lan Able, brand director at Isuzu UK, said "The Quick Check program has been designed to provide customers with the opportunity to have a free safety and condition assessment, ensuring their vehicle is ready for winter and the cold weather that will soon be upon us."
Speaking as part of a panel for the AM General Manager's Guide to Enhancing Workshop Efficiency webinar yesterday (November 16) Nathan Tomlinson, dealer principal of Isuzu UK franchisee Devonshire Motors, highlighted the need for regular customer touchpoints in aftersales.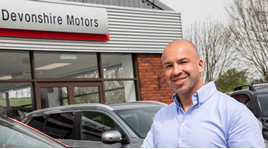 Devonshire Motors maintains a cycle of three annual VHC visits for its customers in a bid to drive retention. Tomlinson said the process also reduced the need to try and sell services to customers too soon. "Eventually all amber work turns red," he explained.
To watch yesterday's AM General Manager's Guide to Enhancing Workshop Efficiency webinar - and other webinars in the series - via our catch-up service, click here.
Along with an exterior bodywork inspection, the operation of safety-critical items such as lights, windscreen, horn, and seat belts are checked and evaluated to ensure they are in optimum condition as part of Isuzu UK's new Quick Check programme.
Under the bonnet, the air cleaner element is inspected, as are clutch and brake fluid levels, windscreen washer fluid is checked and topped up, and all quantities and conditions are measured and recorded.
Hoses and pipework are checked for fit and function, with the battery also receiving a health check along with ensuring it is securely fitted with good connections.
Tyre tread depths are also checked and recorded as part of Quick Check, along with overall tyre condition. Wheel nuts are also tightened to the manufacturers recommended setting, with tyre pressures also checked and replenished as required.
Isuzu recently celebrated the "vital" expansion of its pick-up dealership network after Chorley Group became the latest of 16 new additions in 2021.