Polestar has been highlighted as best-positioned car brand for online sales as part of a new industry scorecard which rates 30 vehicle manufacturers on their e-commerce capabilities.
A new "Online Readiness Scorecard" was developed by Auto Zebra, a new company which launched earlier this month to work with car manufacturers to use data and retail processes to sell more new cars online.
The Scorecard draws on Auto Zebra's own "Assisted Selling framework", evaluating what it says are the three key pillars for online car sales, including customer experience, technology, and online proposition.
The league table (see below) shows that all manufacturers have started on the online journey to some extent.
Polestar topped the list, closely followed by Peugeot and Toyota with green ratings, while Bentley was rated at the bottom of the list.
Based on Auto Zebra's criteria a green rating of above 50% means the online foundations are in place, and so the OEM can focus on using them to sell more cars.
A red rating of below 25% means the foundations for online selling are not in place and this should be addressed first.
Manufacturers in the amber group find themselves having to solidify the foundations already in place while developing their sales capabilities.
Polestar has a "digital-first" sales model for its Polestar 1 electric performance hybrid GT and the Polestar 2 fully-electric performance fastback, both of which are available to order now.
Volvo UK dealers support Polestar new car sales with service, maintenance and repair.
Polestar is also partnering with franchised dealers at physical locations called "Spaces", with the first confirmed as Westfield London shopping centre in partnership with Endeavour Automotive.
Tony Patterson, senior partner at Auto Zebra, said: "The automotive sector faces unprecedented disruption.
"Online can provide a significant advantage, offering opportunities for increased sales volumes and cost efficiency, so it should be no surprise that manufacturers are questioning whether they are maximising the potential of online."
"Top performers have a more rounded omnichannel offering," - Tomas Honz, senior partner at Auto Zebra
Tomas Honz, senior partner at Auto Zebra and author of the Scorecard, said Polestar provided the best combination of an online proposition, technology and customer experience.
Honz said: "If Polestar succeeds in integrating offline to form a true omnichannel experience when the cars become physically available, their score (and undoubtedly also the sales) will jump even higher.
"The other top performers have a more rounded omnichannel offering, but poor channel integration meant that at the moment they lost out to Polestar's pure online strength.
"The great news is that they all have immediate opportunities for quick wins and improvements along the way."
The remaining manufacturers form a cluster behind the leaders at various maturity stages, some with ecommerce functionality, most without.
Three examples, spread across the group, are Volvo, Kia, and Bentley.
Honz said Volvo was one of the first brands to provide the ability to buy a car online, but achieving this through replicating the offline experience online dragged its scores down.
However, the new 'Care by Volvo' proposition was described by Patterson as "sector-leading" and he expects the brand to quickly to the top of the leaderboard.
Kia, the AM Awards 2020 Franchise Partner of the Year, represents a manufacturer with a website designed to generate leads for their dealers.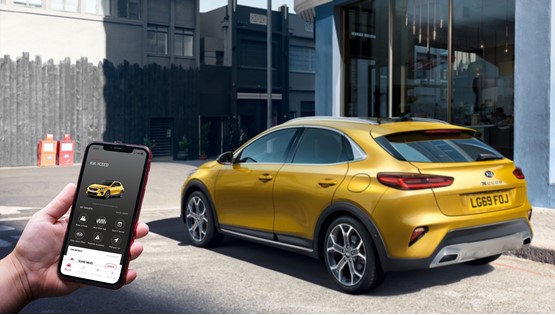 Honz said Kia's website is "simple and reliable, but would also benefit from a number of quick wins focused on improving customer experience, conversion, and more efficient nurturing of the leads generated".
Beyond getting inspired by the car configurator, Honz said online "clearly isn't the place to buy a Bentley".
He said: "Even if eCommerce is not a core strategy for Bentley, there are opportunities to join online and offline journeys and provide a more premium experience as a result."
Patterson added that regardless of where the actual transaction happens, providing a great omnichannel experience that supports customers on their buying journey is a must for all.
He said: "Once the customer can buy, the car manufacturers can focus on how to sell.
"This next phase will require a focus on setting the right digital culture with omnichannel KPIs, recruiting the right people and processes, using data and insights to drive decision making and generally thinking and acting like retailers, not manufacturers or distributors."
Auto Zebra Online Readiness Scorecard Results Q4 2020