Motorvogue has officially opened the doors to its new FCA Group multi-brand franchised car dealership in Norwich – selling Abarth, Alfa Romeo, Fiat, Fiat Professional and Jeep.
All five brands are represented at the facility on Cromer Road, Norwich, which also houses the AM100 retail group's newly-opened Hyundai Motor UK franchise.
Motorvogue already represents the FCA Group at franchised car dealerships in Northampton, Bedford and Kings Lynn.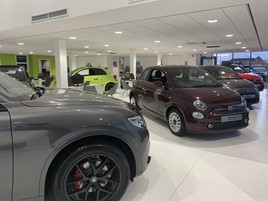 Motorvogue managing director, Jon Pochin, said: "The opening of our Norwich dealership is hugely exciting for us.
"Opening another branch holding all five FCA brands was a simple decision after the success of our other dealerships.
"This new showroom strengthens the long-term strategy of the Group; to offer the widest choice to customers in each of our town and city locations."
Last month the Glyn Hopkin opened the doors at an FCA Group franchised site which utilises virtual reality (VR) to allow customers to view the OEM's full range of product under one roof at a new 300 square metre retail facility, on London Road, Romford.
Among the new product now being offered by the FCA Group is the emergence of the brand's first electrified drivetrains.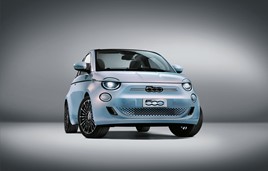 A mild hybrid version of the Fiat 500 city car is now on sale and last week – in what would heave been an unveil held at the coronavirus-affected Geneva Motor Show 2020 – the brand revealed that the next generation of the popular model would be a pure electric vehicle (EV).
Commenting on the opening of Norwich's new FCA Group retail facility, with franchised partner Motorvogue, Lee Titchner, network development director at FCA UK, said: "We are thrilled that one of our long-standing retail partners has decided to extend its relationship with FCA and invest heavily to build a stunning new home for our brands in Norwich.
"With so many exciting new models set to be launched across FCA in the next 12 months, such as the Jeep Renegade PHEV and electric New Fiat 500, this is a real vote of confidence in our future."