Cazoo will become the shirt sponsor of Premier League football team Everton FC from the 2020/21 season, the online car retail business has revealed.
The online retailer launched by Zoopla and LoveFiLM co-founder Alex Chesterman in December last year, is one of the few UK-based, non-betting brands to secure the sponsorship of a top tier club with the deal which follows the recent £100m of further funding it secured to drive its growth.
A statement issued by Cazoo today (June 9) said that the "multi-year agreement" would see Cazoo branding take pride of place on Everton's shirts, throughout the club's Goodison Park stadium, on official club merchandise, across the club's website and on the media backdrops featured on televised football coverage.
Alex Chesterman OBE, the founder and chief executive of Cazoo said: "We are really excited to be partnering with Everton Football Club, a family club with a rich heritage and a passionate and loyal fanbase.
"This opportunity will help significantly enhance our brand awareness as we look to make Cazoo a household name.
"We look forward to working closely with the Club as part of our mission to provide the best possible car buying experience to consumers across the UK."
Denise Barrett-Baxendale, the chief executive of Everton Football Club, said: "We are delighted to welcome Cazoo as our new main Club partner and shirt sponsor.
"We have been impressed with the approach that Cazoo has taken and are confident that they will be a great partner for the Club and our fans in the years to come.
"We are looking forward to working closely with them and are in no doubt that the values of Cazoo and the company's focus on innovation and future development complement perfectly our own ambitions as we embark on an exciting new chapter for the Club."
Cazoo owns and fully reconditions all its cars through an agreement with BCA before offering them for sale online and delivering them to customers' doors within as little as 72 hours.
Buyers can purchase or finance one of the thousands of Cazoo cars entirely online as well as getting an instant offer for any part exchange.
Every Cazoo also car comes with a seven-day money-back guarantee and free comprehensive 90-day warranty and roadside assistance.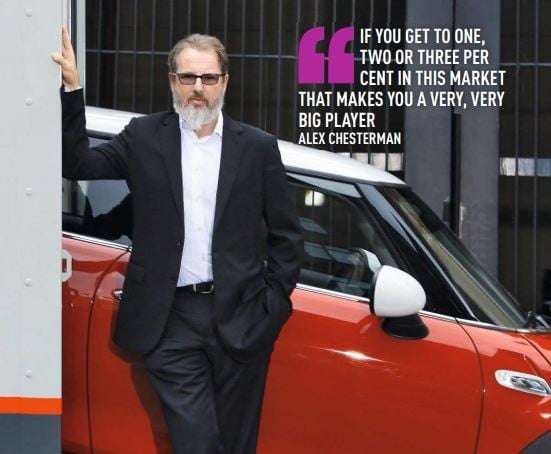 In an interview with AM magazine, published in the April 2020 digital edition, Chesterman said: "To those who say this isn't what consumers want, I'm here to tell them that they are wrong."
Speaking at an AM round table meeting ahead of the AM Awards 2020 in February, Andy Oldham, chief executive of Dennis BuyaCar, said that new entrants such as Cazoo and heycar were actually helping to drive the market towards online retail and said that established retailers could benefit from the increased awareness they raise.
Oldham said: "Alex Chesterman is going all out on marketing and that can only help make consumers aware of the option of buying online.
"That will feed business into alternative platforms like ours and other car retailers that are ready to embrace that opportunity."