The longest serving Lotus dealership in the world, Bell & Colvill, has celebrated its 50th year as a franchised retailer with the addition of McLaren Automotive Approved status.
McLaren joins the Guilford dealership's existing approved aftersales offering of Lotus, Subaru and Morgan to become the British supercar maker's first ever 'Approved' centre in the UK.
This allows Bell & Colvill to sell used McLarens and provide aftersales functions for customers, including the supply of replacement parts and, if necessary, warranty repairs.
Bell & Colvill chairman, Andy Elliman, said: "The Automotive industry is at a pivotal point, going through an enormous change, not only with the introduction of electric vehicles but also in transforming the way we sell vehicles to our customers.
"I firmly believe it is the expertise we have in our technical, sales and reception team that will make all the difference now and in the future.
"Customers always prefer to know that they are being looked after by the best and, by continuing to invest in our staff and our facilities, we know we can continue to provide a level of service that matches the highest standards our customers have come to expect from Bell & Colvill."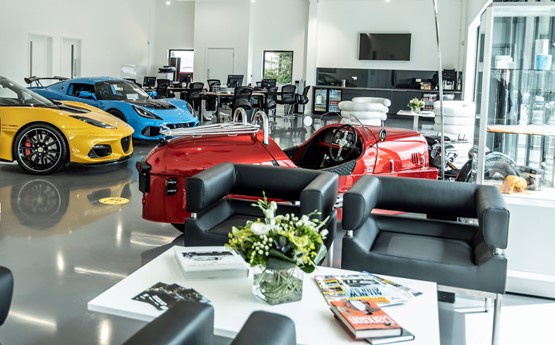 Bell & Colvill has been selling and maintaining Lotus cars since 1970 and new aftersales facilities have helped to propel the dealership into the 21st century with the latest workshop equipment, and smart new parts and service reception.
Its original premises at West Horsley, Surrey, will remain in place as a showroom for their Lotus, Subaru and Morgan brands following recent premises developments which allowed it to attain McLaren approved status.
All aftersales facilities are now operating out of a new centre located in the Slyfield Industrial Park, on Westfield Road, Guildford.
The new facility's 12-bay workshop is fitted with the latest test equipment including EV charging posts to accommodate not just the latest vehicle technology but also cater for future developments.
Elliman said: "We look forward to introducing our Lotus, Subaru and Morgan customers to our brand-new facilities, as well as welcoming McLaren owners to the unique, personal and professional experience we offer all Bell & Colvill customers."
The closest franchised car retailer to Bell & Colvill's new McLaren aftersales operation is Jardine Motor Group's dealership – around 17 miles away – at Ascot.
During its 50-year history Bell & Colvill has represented a number of car manufacturers on a franchised basis, including: Alfa Romeo, 1970-1983; Maserati, 1976-1979 and again from 1985-1987: Honda, 1984-1994; Subaru, 1995 to present; Morgan, 2013 to present; and McLaren (authorised repairer) from 2020.
Long-time franchise, Lotus Cars, is currently embarking on the implimentation of its Vision 80 plan, which was developed following its 2017 acquisition by Chinese OEM Geely, which also owns Volvo Cars, Polestar, London Electric Vehicle Company and Lynk & Co.
Vision 80 is a strategic ambition to achieve industrialisation growth, an expanded product portfolio with a new, higher volume sports car, and commercial growth by Lotus's 80th birthday in 2028.
Speaking to AM in December last year the brand's global director of sales and aftersales, Geoff Dowding, said that there will be a new corporate identity for Lotus dealers, reflected in its display at China's Guangzhou Auto Show last year, but it will be "flexible and adaptable and appropriate to every location".
Dowding said the niche sports car manufacturer cares much more about the treatment of customers than it does about the kind of floor tile in the dealership, adding: "There's no palace structure."