Inchcape has reported that its performance during November's 'Lockdown 2' COVID-19 restrictions was "better than expected" – leading to an upgraded pre-tax profit forecast.
The AM100 car retail group PLC said that it now expects its 2020 profit before tax (pre exceptionals) will be "materially ahead of the published market consensus (£108m)" in a trading updated issued via the London Stock Exchange this morning (December 10).
It also said that its overall financial position had strengthened further, reporting an expectation that its year-end net cash position will be substantially above that of 2019.
Inchcape this week completed the disposal of 12 BMW, Mini and BMW Motorrad franchised motor retail outlets (across five locations) from its Cooper BMW division to Vertu Motors.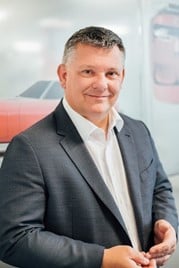 The move followed chief executive James Brearley's assertion in mid-November that the sale – which also includes the sale of BMW/MINI Croydon to Marsh Wall – were in the "latter stages".
Commenting at the time, Brealey said: "BMW continues to be a long-term strategic partner for us and we are committed to our BMW businesses in East Anglia, Essex and the Thames Valley.
"Our priority for the UK retail business is to continue to maintain our strong performance for our OEM partners and to continue to provide our customers with excellent service both physically and digitally."
Inchcape's recent BMW/Mini sales are the latest in a string of dealership disposals for the group in the UK, which is currently implementing a global cost reduction exercise targeting £90m in annualised savings.
In today's trading update, the group reported that stronger than anticipated November trading would bolster the fortunes of its UK business.
It stated: "In our Q3 update of 5 November 2020, we reported that the Group was on course to deliver a performance significantly ahead of market expectations.
"At the same time we were mindful of further lockdown restrictions impacting a number of the markets in which we operate, and felt it was prudent not to give guidance for FY 2020.
"It is now clear that the restrictions have had less of an impact on our performance than might have been expected with resilient demand for both vehicles and aftersales services.
"This was supported by our ability to continue delivering vehicles, provide a click-and-collect service and to continue to perform aftersales services in the affected markets."
Inchape reported that it would consider resuming dividend payments in accordance with the performance of the business at the year-end in light of the better than expected recent trading performance and strong cash generation.
But it warned: "Notwithstanding our FY 2020 performance, we continue to operate in an uncertain economic environment as a result of the COVID-19 pandemic."
Back in February Inchcape reported a 1.3% increase in turnover and a 256% increase in its profit before tax in its full-year financial results for 2019.
Revenues at the global operation rose to £9.38 billion as PBT of £402m during the period reflected the gains made by the car retail and vehicle distribution business's disposals and 2018 impairment charges.
Before exceptional items, Inchcape's pre-tax profit was down 6.9% on its 2018 results to £326.3m (£350.6m), however.
The group's 2020 full year results will be published on February 25, 2021.