Lookers' Kia Stockport car dealership has been named as the Korean car brand's Dealer of the Year and claimed its Sales Excellence Award at the annual Kia Dealer Excellence Awards 2020.
Also among the winners were: Premier Automotive's Rochdale operation, named as winner of the After Sales Excellence Award; Humming Bird of Colindale, winner of the Go Electric Award; and Ken Jervis Kia of Stoke-on-Trent, winner of the Family-Like Care Award.
Boongate Kia, in Peterborough, was ranked second in the overall Dealer of the Year standings, meanwhile, as Burton Kia finished in third place overall.
Dealers were informed of their awards wins on Friday (January 15) via a live-streamed online event, the usual formal ceremony having been cancelled due to the COVID-19 coronavirus pandemic.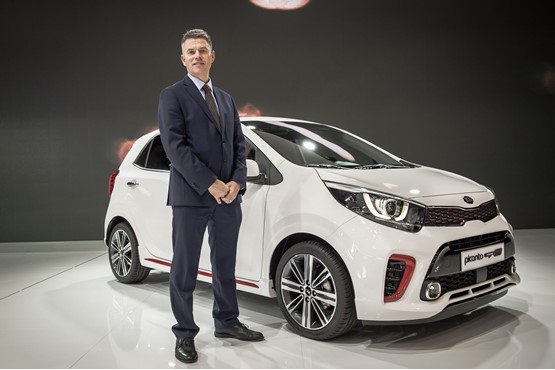 Commenting on his franchisees' awards success, Paul Philpott, the president and chief executive of Kia Motors UK - the AM Awards 2020's Franchise Partner of the Year - said: "A huge congratulations to all the staff at each of our award winning dealerships.
"These awards are testament to the strength, dedication and customer-focus of the Kia dealer network.
"All the winners delivered fantastic customer service and a quality retail experience.
"It's great to see so many of our dealer partners innovating to keep customers at the forefront of their efforts, with sales success following close behind."
As reported by the Society of Motor Manufacturers and Traders (SMMT) earlier this month, Kia's UK car registrations volume declined 27.5%, from 97,323 to 70,537, to outperform a COVID-impacted market down 29.43% overall.
Despite the on-and-off closure of showrooms around the UK, Kia managed to increase its market share to a best ever 4.3%, while increasing the sales mix of its eco range of electrified vehicles to almost 30%.
Kia Motors UK said that each of its 2020 award winners – selected from the brand's 190-strong franchised network – was notable for their "exceptional efforts in an unprecedented year".
It added: "Innovation was key to the success of each award winner, with dealerships exhibiting versatile solutions in the face of the pandemic and ensuring customers and staff were kept safe."
The OEM said that Lookers' Stockport dealership had stood out as having performed exceptionally well across the business.
In addition, the Sales Excellence Award was won by the dealership for the third time in four years an achievement that Kia described as "truly remarkable".
Premier Automotive's Rochdale business received the After Sales Excellence Award, with the group's Dukenfield site coming second.
Kia praised Premier for its sales of parts and accessories and overall customer service and retention throughout 2020.
North London dealership Humming Bird, of Colindale, won the Go Electric Award.
The business was praised for its sales and commitment to staff training in Kia's rapidly expanding and award-winning range of eco cars.
Ken Jervis (Stoke-on-Trent) was recognised for its outstanding customer focus, meanwhile, as winner of the Customer Experience "Family-like Care" Award, Kia stating: "Ken Jervis has consistently put its staff and customers first."